Jens Wohltorf is co-Founder and CEO of Blacklane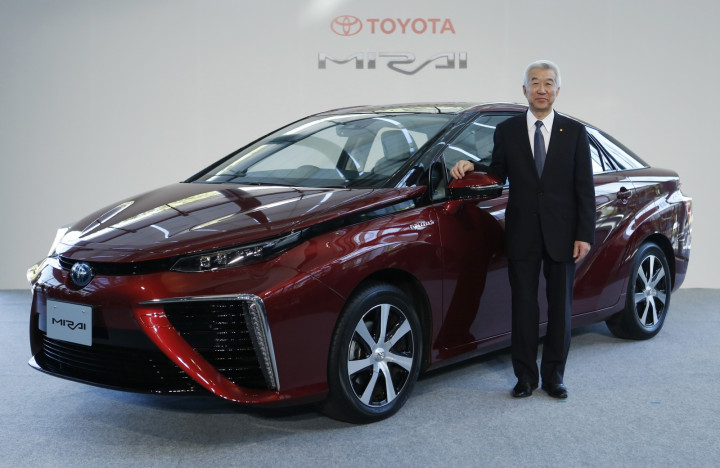 Historically, owning a car was a status symbol that signified freedom and wealth, but now it seems that we're falling out of love with car ownership, and new technology is a big reason why.
The number of people travelling by car in the UK has been in decline since 1997, with the distance travelled per person per year in the country down 7%, according to a survey by the National Trust. According to research by Transport for London, 40% of London households do not own a car.
Today, many view owning a smartphone as more important than a set of wheels, and 76% of millennials own smartphones globally. With these devices, consumers of all generations have access to a range of means of transportation, which work out much cheaper than the total cost of owning a car.
Cities inherently offer many alternatives. A good public transport infrastructure tends to be in place, meaning buses and trains are easily accessible and relatively affordable. City bike schemes are also taking hold, with multiple payment options and convenient drop-off points around the city. For inter-city connections, travel technology companies such as Busbud are making it easy to reach other cities around the world by bus, further eliminating the need to own a car.
For smartphone-driven younger generations, hungry for total connectivity, the sharing economy is perfect for their transport needs. Car-pooling schemes, for one, are gaining popularity, saving both driver and passenger money, while saving fuel. Paris-based BlaBlaCar and Munich-based Carpooling.com are two of the major players. BlaBlaCar now boasts over 10 million users, a fifth of whom use the service every month.
Another way that the smartphone has penetrated travel is through online car services, many of which are going global. With a huge array of ground transportation options – everything from Uber to car2go and Blacklane – the consumer has an increasing variety when looking to get from A to B.
Using their smartphones, consumers expect to find a vehicle, reserve it and pay for it, all at the click of a button, without needing to carry cash. And when using these services, people can work and stay in touch with their friends, taking advantage of 4G or Wi-Fi, rather than being tied to the wheel. It also adds variety, allowing consumers to pick different styles of vehicles depending on the occasion.
The speed and ease with which the likes of Blacklane and Uber can build global platforms, accessible on a range of mobile devices, means that users can enjoy a seamless service around the world – often easier than hiring a car and driving on foreign roads.
The car manufacturing industry recognises that this disruption is causing a trend away from car ownership and has invested in solutions that complement their automotive offerings. Daimler, for example, now offers mobility services in partnership with car2go, moovel and Park2gether. Daimler has also invested in various transportation startups, including Blacklane, Carpooling, FlixBus, mytaxi and RideScout.
The sharing economy and online car services are becoming ingrained in our behaviour and threaten to further diminish car ownership. Many of these companies are expanding globally, allowing consumers to take advantage of the same consistent service worldwide.
Each of the players in the travel technology field is carving out its own niche, meaning the success of one does not necessarily preclude the success of another. With the car industry beginning to respond to changing attitudes through investment in mobility services, the future of transport looks bright, but the future of car ownership less so.