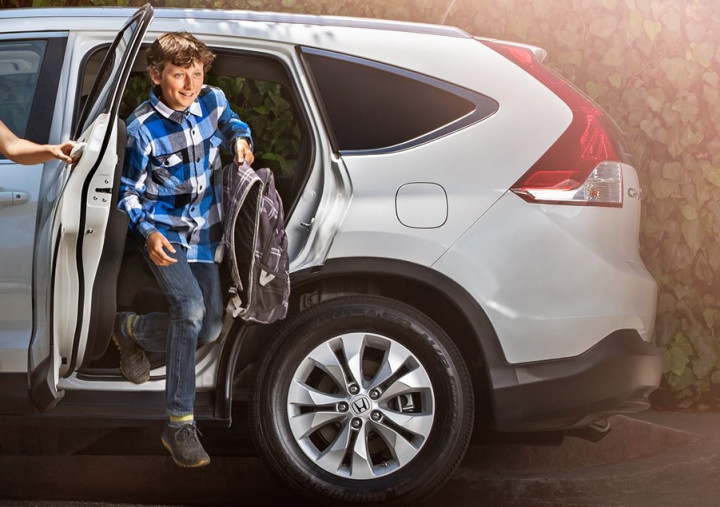 A new app dubbed the "Uber for kids" has raised $2.6m (£1.6m, €2m) in funding to launch a ride-sharing service exclusively for children.
Shuddle launched this week - initially just in San Francisco - and works in a similar way to existing apps like Uber, Hailo and Lyft, but each driver is company-trained, background checked and must have experience in childcare.
"As a member of the Shuddle family, you're more than a driver," Shuddle's website states. "You're part of a community of dedicated caregivers, who believe in making family transportation safe, simple and fun.
"A Shuddle ride is like having a teacher, nanny or other caregiver available whenever you need help getting your kids where they need to go."
Before any journey, parents are sent the driver's name, photo, a description of the car and a short biography.
Services like Uber and Lyft have been heavily criticised by taxi drivers and private hire car firms for not meeting industry standards and bypassing regulation.
The unique model of Shuddle, however, means it is unlikely to face such opposition as it is not in direct competition with traditional transport methods.
Shuddle's founder Nick Allen previously founded the ride-sharing service Sidecar, and came up with the idea after reading an article in the New York Times last year with the headline Mom's Van is Called Uber.
Concerned about parents using apps like Uber and Sidecar to transport their children unsupervised, Allen decided to create an entirely new service.
"They don't have the right insurance, and it's against the terms and conditions - you have to be 18," Allen told Re-Code. "They're not built for a third person to monitor the ride.
"The human element is important. Yes, we make an app, but this is your most precious cargo and we take that very seriously."