Uber CEO Travis Kalanick: We Will Have 42,000 London Drivers in 2016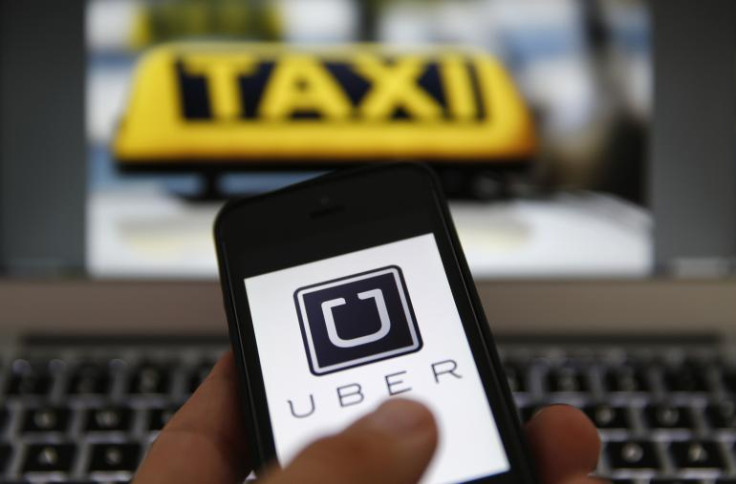 Popular driver service app Uber expects to have 42,000 London drivers on its database by March 2016, according to the firm's chief executive.
Travis Kalanick told delegates at the Institute of Directors annual convention that the California-based company now had 500,000 users in London.
The business, which allows users to order private cabs and find ride-shares through its smartphone app, first launched in 2009 and now operates in more than 70 cities around the world.
Kalanick explained that London is one of the app's fastest growing cities and the service could create "tens of thousands" of jobs in the UK capital.
"In last month we have had 7,000 active drivers on the roads in London," said Travis Kalanick, founder and CEO of Uber.
"For each of those cars on the road, you are taking seven and half cars off the road.
"But what happens when time goes on and we continue to grow? Now, that growth is inevitably going to slow.
"But in eighteen months we expect to have 42,000 drivers on the road on our system. A large portion of them choosing to use Uber because they are making a better living, a better income, feeding their families.
"And a large portion of them are actually new to the business, you are expanding the number of jobs in a city. We're talking about tens of thousands of new jobs in one city in a very short period of time."
Kalanick said that the rapid growth of his business was thanks to efficiency savings offered by the app.
"It's happening because we are able to get that efficiency going, where that car is very close to you when you push that button," Kalanick said.
"That means that driver has very little down time, that means he does more trips per hour and the more trips he does per hour the lower the price can get."
"When the cost of the ride goes down, then you start to be so inexpensive, so accessible, that you no longer need to own a car. In our bigger cities [where we operate] people are selling their second car, some people selling their first car."
But Uber has attracted controversy as London cab drivers have claimed that the app's ability to calculate fares and act as a taximeter in private vehicles is against the law.
"Our go-to is not to think in politics. So it took a while for us to realise that we were in a political campaign and the candidate was Uber. We have to engaged in some way so that our side of the story is told."
© Copyright IBTimes 2023. All rights reserved.