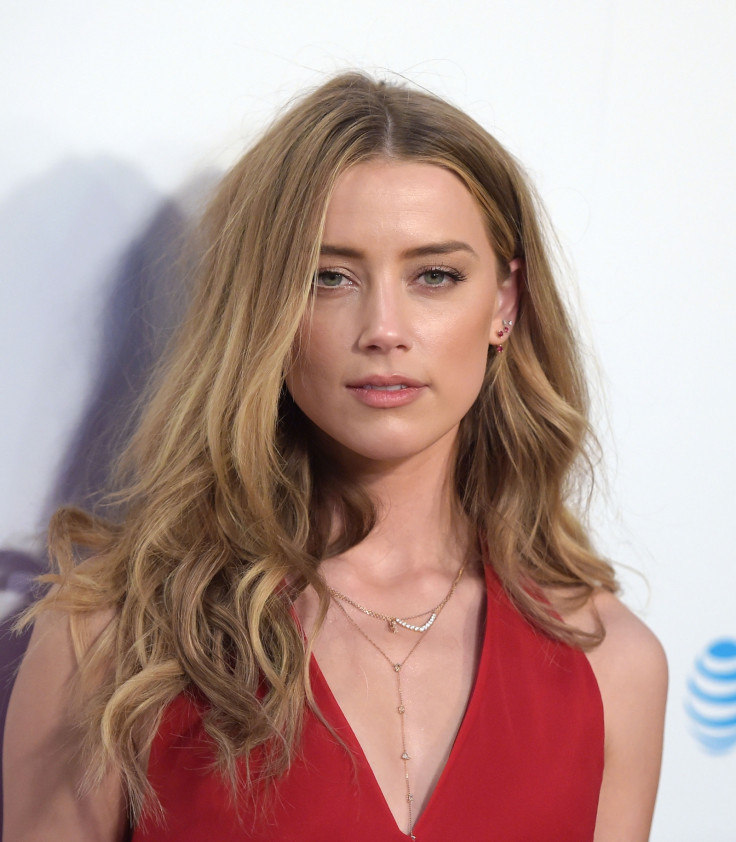 Amber Heard, Cara Delevingne and Margot Robbie were reportedly turned away from a strip club in London for demanding that they be allowed to enter for free. They were apparently not permitted to step inside SophistiCats in Marylebone, London on Friday (19 August).
The trio were celebrating The Rum Diary actress's divorce settlement with Johnny Depp that saw the 30-year-old receive $7m (£5.33m), which she split in full between two charities – the ACLU and Children's Hospital of Los Angeles. They were having a good time, but when they demanded that they be allowed in "immediately" at the strip club without paying the £20 entry they were asked to leave.
"We welcome anyone as long as they are respectful but Cara and her friends weren't behaving how we would expect the majority of our clients to behave," SophistiCats owner Simon Langer told MailOnline. "Unfortunately the club was full and there was a small queue outside but Cara was adamant that they should be let in immediately and without having to pay the £20 entry price."
The model-turned-actress reportedly got agitated after she and her friends were not allowed entry.
"Cara kept telling the staff, 'Don't you know who I am? I'm Cara Delevigne. I'm Cara and this is my friend Amber who's just got divorced'," Langer said. "She kept on telling our staff how famous they were but I'm afraid we are quite used to that. Then she said: 'Let us in. We just want to see some girls dancing and have some fun'!"
"Cara wasn't having any of it and kept turning round to the other girls in amazement. She was getting quite angry and agitated but there was nothing we could do about it. In the end we told them all to go away because they didn't want to pay and she swore and threw her hands up," Langer added.
After their divorce settlement, Heard had said that the lawsuit was not meant to extract money from the Pirates Of The Caribbean actor.
"As described in the restraining order and divorce settlement, money played no role for me personally and never has," Heard said in a statement. "Except to the extent that I could donate it to charity and, in doing so, hopefully help those less able to defend themselves."
Heard and Depp had been married for 15 months when the actress filed for divorce.