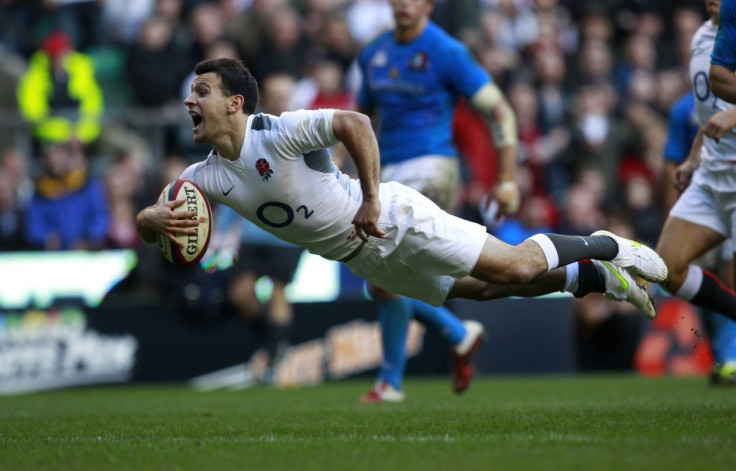 England have dropped Danny Care from the upcoming Six Nations following the 25-year-old's recent arrest for drink-driving on New Year's Eve.
It is the second drink-related incident for the Harlequins scrum-half within the last three weeks having recently been reprimanded by England's interim coach Stuart Lancaster, after he was arrested for being drunk and disorderly.
Lancaster suggested Care had been removed from the England setup and would not return until he "can be trusted".
"When we feel he can be trusted to behave appropriately on and off the field then he will be reconsidered for selection," Lancaster told the BBC.
Capped 32 times by England but missing from their much maligned World Cup campaign due to injury, Care expressed his immediate regret following discussions with Lancaster; a man he knows well due to their mutual spells with Leeds Tykes.
"I made a very bad decision on the evening and need to take the punishment the courts hand out," Care said. "I have decided not to contest the charge as I want to bring this to a close swiftly rather than have it hanging over my head for a year or more.
"I am devastated not to be selected for the Elite Player Squad for the Six Nations as I felt I had been playing near the top of my game with Quins.
"Quins and Stuart [Lancaster] have been very supportive and I totally accept their sanctions.
"I have made a couple of stupid decisions in the past weeks. I can only hope for the chance in the future to prove those decisions were the exception not the rule."
In response to the news regarding their in-form number nine, Harlequins director of rugby, Conor O'Shea told BBC Radio 5 live: "I think Stuart has done the right thing and I support the RFU completely and entirely."
Care is due to appear in court on 16 January.