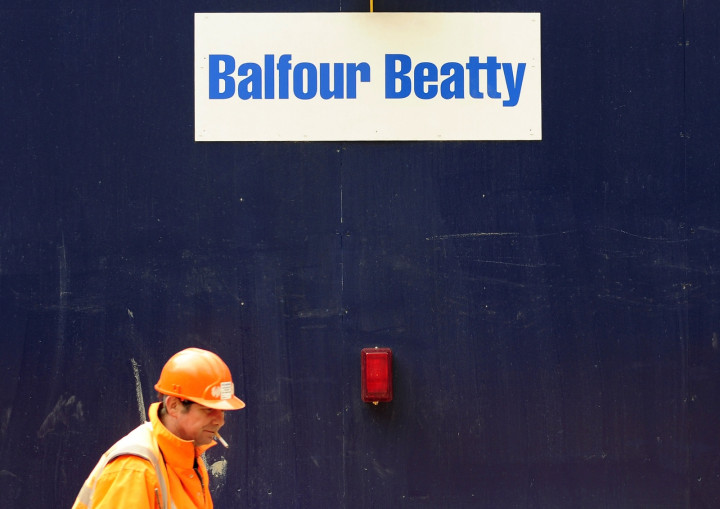 Construction firm Carillion has sweetened its proposal of a £3bn merger with rival Balfour Beatty by offering the latter's shareholders an extra cash dividend of 8.5p per share if the deal progresses.
Carillion has persisted after a disagreement over the inclusion of Balfour Beatty's US consultancy division, Parsons Brinckeroff, appeared to be a deal-breaker.
Carillion, which has just posted a 5% pre-tax profits increase, said in a statement: "Carillion continues to believe in the powerful strategic logic and financial benefits of a merger with Balfour Beatty and is therefore continuing to consider its position."
According to Carillion, the two companies would save at least £175m (€218m, $292m) annually by the end of 2016 and overall the deal would translate into £1.5bn in savings for the combined entity; there is, however, an initial cost involved.
"It is expected that the realisation of the identified synergies would result in one-off exceptional cash costs of approximately £225m, largely incurred in financial years 2015 and 2016," said Carillion.
Balfour Beatty rebuffed Carillion's approach on the grounds that its £200m sale of Parsons Brinckeroff is now "well advanced".
"While the board is mindful of the synergies that might be achieved through a combination with Carillion, the board has concluded that there are a number of significant risks many of which cannot be mitigated," Balfour Beatty previously said.
Carillion reported profits before deductions of £67.5m for the six months to the end of June, compared with £64.2m a year earlier.
Balfour Beatty is the UK's largest construction company, with a market cap of £1.6bn, while Carillion is worth £1.4bn.