British construction giant Carillion is on the brink of liquidation, after the London-listed firm revealed early on Monday (15 January) that talks to keep it afloat had failed.
The board said it had "no choice" but to enter compulsory liquidation with immediate effect, in a move which could jeopardise thousands of jobs, while the government is now expected to provide funds to keep Carillion's contracts operating.
"We have been unable to secure the funding to support our business plan and it is therefore with the deepest regret that we have arrived at this decision," said chairman Philip Green.
"We understand that HM Government will be providing the necessary funding required by the Official Receiver to maintain the public services carried on by Carillion staff, subcontractors and suppliers."
Here is everything you need to know about the troubled company.
What is Carillion?
A facility management and construction company, Carillion is one of the largest firms in Britain, where it employs approximately 20,000 of its 43,000 workforce. The Wolverhampton-based firm is a key government supplier on the High Speed 2 (HS2) rail project and numerous education and health construction contracts.
The group also maintains half of the UK's prisons and is the second largest supplier to Network Rail.
When talks failed, it reportedly asked the government for "limited short term financial support", in a bid to continue trading while negotiations continued.
Why is Carillion in trouble?
Winning new projects is crucial for companies like Carillion, but when one of the projects encounters difficulties, the consequences for the firm could be devastating.
In November, the construction giant issued a third profit warning in 12 months and admitted it could breach its financial covenants.
The London-listed company blamed the disappointing performance on delays to a project in the Middle East and slower than expected asset sales, adding its annual profit will be "materially lower" than forecast.
Closer to home, it has been hit by cost overruns on public-private partnerships like the £350m Midland Metropolitan Hospital in Birmingham and the £745m Aberdeen bypass.
In its previous profit warning, which was issued in July, the company had to write down £845m and, as a result, dropped out of the FTSE 250 index after its market capitalisation plunged from £1bn to just over £250m.
The company's shares are now worth just over 14p, while they were changing hands for 240p at the beginning of 2017.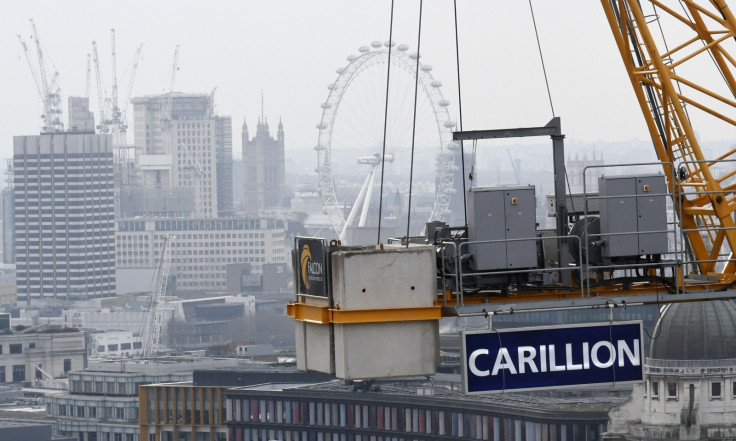 Mounting debts
Carillion's debts amount to approximately £900m and it is struggling to fill a pension hole of around £590m.
It had hoped to secure some cash injections to continue trading in the short term. However, lenders such as Barclays, HSBC and Santander UK, are reluctant to provide the funding of £300m required without backing from the government, which has said it would not give any special support.
The government generates about a third of Carillion's annual revenues, around £1.7bn. Politically, question marks have been raised over why the contractor was granted hundreds of millions of pounds worth of contracts from the UK government even after it had issued a number of profit warnings.
It was given part of a £1.4bn contract to work on the HS2 line, and after a second profit warning in November was awarded a £62m Network Rail contract.
"What we don't want to see happen is the government to take on those contracts which are making a loss, while those contracts that are profitable are simply sold onto another company," Rebecca Long-Bailey, Shadow Secretary of State for Business, Energy and Industrial Strategy, told BBC Breakfast on Monday.
"That's not good enough. We want all those [public sector] contracts to be brought back into public control."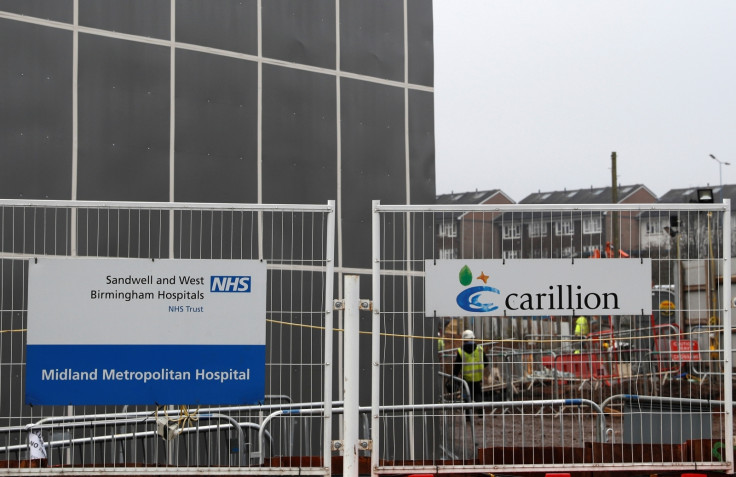 What about the pension scheme?
As the collapse of other major UK companies has shown over the last few years, pension schemes are among the main casualties when a firm runs into trouble. Carillion has a £580m pension scheme deficit, which would be jeopardised by its impending collapse.
As was the case for BHS, the government-backed Pension Protection Fund would take over the scheme, although the liability would increase to £800m. While the scheme provides some security for workers, the amounts it can pay out are limited.
Who runs Carillion?
The company's profit warning in July coincided with the announcement of the departure of former chief executive Richard Howson, who was replaced by interim CEO Keith Cochrane.
Cochrane, a veteran of the engineering industry, has been running the company alongside chairman Philip Green. The latter, who has no relation to his namesake who oversaw the collapse of BHS, took over his role in 2014, after spending five years as CEO of United Utilities between 2006 and 2011.