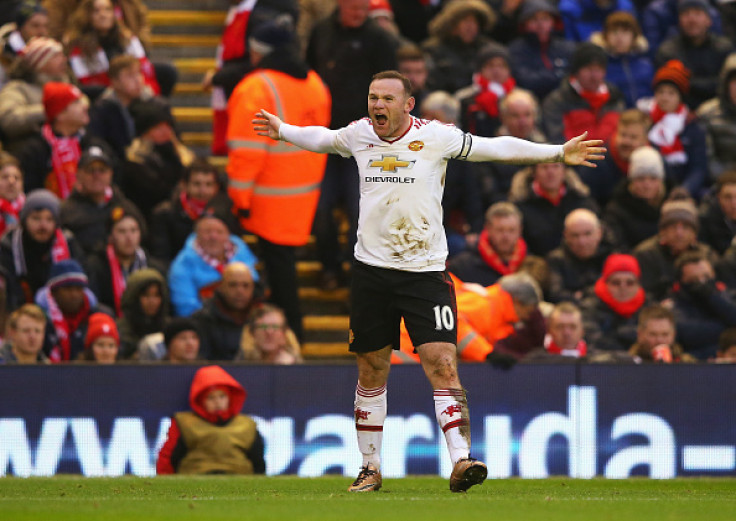 Carl Frampton's win over Scott Quigg on 27 February to become the International Boxing Federation super-bantamweight champion was celebrated by boxing fans all over the world, but one man who would not be too happy is footballer Wayne Rooney. The Manchester United forward was involved in a friendly Twitter duel with golfer Rory McIlroy, with Rooney promising the Irishman a nightout on his expense if Frampton won.
The pair, who are avid boxing fans, came out on Saturday supporting their favourite boxers on Twitter, with Rooney tweeting, "Both top fighters mate but @scottquigg for me. How about the loser pays the bill next time your in Manchester?
The former world number one, was not to be held back, retorting: "You're a legend Wayne but it's @RealCFrampton all the way."
Once victory was confirmed, the four-time major winner, tweeted to collect his prize.
"YESSSS!!!! Well done @RealCFrampto! Fought a smart fight. Get your wallet out @WayneRooney!!"
The match between Framton and Quigg itself was a closely fought contest, with the Northern Irishman beating Quigg only by a split-point decision. Framton triumphed after 12 rounds in front of a 20,000 sell-out Manchester crowd courtesy 116-112 counts in his favour by two judges, with the other giving the local fighter 115-113.
Rooney and McIlroy both had free time to watch Saturday's fight, as the England skipper is currently sidelined with a knee injury, while the Northern Irish golfer missed the cut at the Honda Classic in Florida.