Real Sociedad striker Carlos Vela has opened the door to a return to Arsenal after making his asking price public.
Vela left the club last summer and has since enjoyed an excellent season with Sociedad, helping to guide the club to sixth in La Liga, two points adrift of the Champions League places.
The Mexican has scored 11 league goals this season and says should Arsenal wish to resign him this summer they need only pay a €1m more than Sociedad originally paid for him in 2012.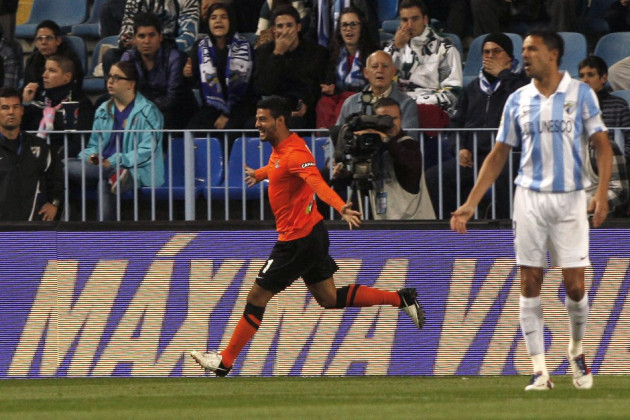 "Today I am here and just thinking about Real," Vela said. "Arsenal could buy me by paying Real a million Euros more than Real paid. I'm going to give everything for the team, what is going to happen next, I do not know."
Sociedad are believed to have paid in the region of £4m for Vela, who scored 11 goals in 62 appearances for Arsenal across three full seasons at the club.
He joined West Bromwich Albion on loan during his penultimate season on Arsenal's books before making another loan move to Spain for the 2011/12 campaign.
The 23 year old netted 12 goals in 28 starts for Sociedad in that temporary loan spell and was subsequently sold in the summer of 2012 as the north Londoners looked to take strain off their wage bill.
Vela's career has flourished since his move to Spanish football and the striker himself feels vindicated by the move despite leaving on Europe's biggest clubs
"I never regretted joining Real Sociedad and the results have proved me right," Vela claimed.
"I think my decision to stay at Real is looking more and more like the right one. I've never regretted coming back. I came because I trusted the team and I thought we could get better.
"After being here for a year and knowing what my teammates are like on and off the pitch, it makes it easier to decide whether to stay or go to a new team, where you don't know what's going to happen," revealed Vela.
"The team has proven that it is very good, that we have excellent players and we can compete with anyone.
"I'm talking about giving more, not just this season, but over the coming years. I think the team can improve even more. We can do better than we are now."