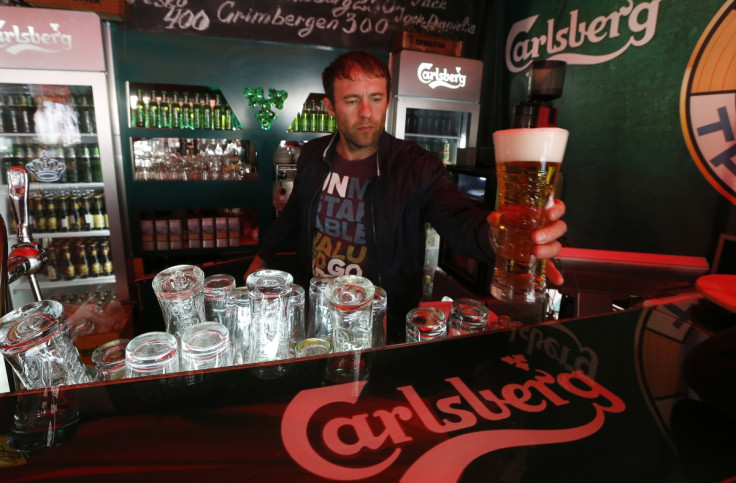 Danish brewer Carlsberg has announced it would trim its workforce by 2,000 in an effort to improve its overall earnings. It recently reported a third-quarter loss because of poor performance of its businesses in Russia and China.
The move to prune jobs, announced yesterday (11 November), is part of its new cost-cutting programme that is expected to help the company reap annual benefits of between 1.5bn Danish kroner (£142m,€201m, $216m) and 2bn Danish kroner by 2018.
This programme will include both impairment and restructuring costs that come up to about 10bn kroner for the 2015-2017 period, of which around 8.5bn kroner will be charged in the current year.
Carlsberg's chief executive Cees't Hart, who took up the role just five months ago, said that they are taking steps to prepare the company for the future after acknowledging that profits in recent years has been below satisfactory. Hart added that he will present a comprehensive review of the company's strategy by the end of the first quarter of 2016.
The Copenhagen-headquartered brewer has been struggling with its Russian business due to many factors such as law changes intended to curb alcohol consumption, economic downturn in the country and sanctions from the West. In January, it closed two of its 10 Russian breweries, one in Chelyabinsk and the other at Krasnoyarsk.
Carlsberg, which used to earn a third of its operating profit from Russia at that point, had said that the closures would reduce its Russian capacity by approximately 15% and impact between 500-600 employees.
For the quarter ended 30 September, it reported a net loss of 4.5bn kroner as compared to a profit of 2.1bn kroner for the same period in 2014. This loss was primarily attributed to the impairment of its Russian brands and Eastern Assets in China. Carlsberg will, however, continue to pay a dividend of 9 kroner per share despite its poor financial performance.