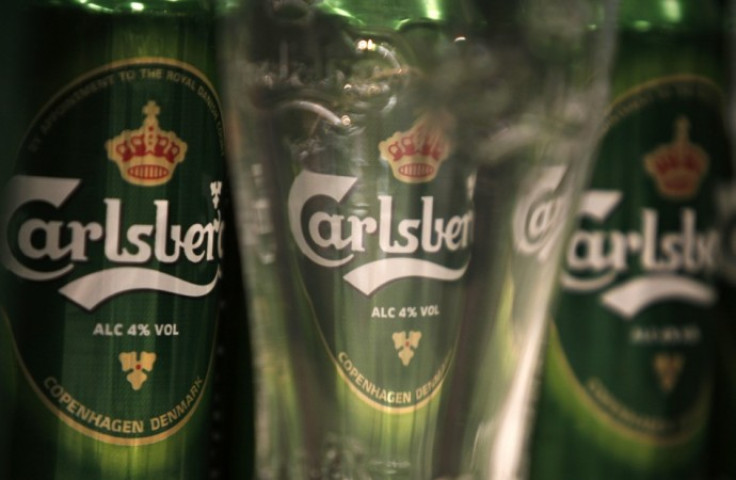 London Fields Brewery became the latest craft brewer to be snapped up by a mainstream beer producer, after industry giant Carlsberg acquired the British company for an undisclosed sum.
Based in Hackney, east London, the brewery built a cult following since it was first launched in 2011 and its Easy IPA, Hackney Hopster and Shoreditch Triangle IPA beers have become a hit with customers across the country.
However, the brewery was put up for sale for £1m ($1.3m) last year, when founder Jules De Vere Whiteway-Wilkinson, who ran the business alongside his wife Rosemary Spence, was charged with multiple counts of tax fraud.
Whiteway-Wilkinson, who denies all charges, and his wife appeared at a court hearing in January, which then had to be adjourned after three jurors withdrew due to personal circumstances. Proceedings, however, are scheduled to resume on Monday (10 July).
According to accounts filed with Companies House, Whiteway-Wilkinson's father now owns the brewery, which means it remains unclear whether his son will receive any profits from the deal.
Carlsberg said the business will be run as a joint venture alongside US craft beer maker Brooklyn Brewery, with which it signed a distribution deal for the UK last year.
"We're thrilled to add London Fields Brewery to our growing portfolio of great quality craft and specialty beers," said the Carlsberg UK chief executive, Julian Momen.
"We thank Jules for his work in establishing London Fields Brewery and the creation of this exciting brand, and we wish him well in the future."
London Fields Brewery is the latest in a string of craft brewers to be bought by a mainstream producer, which has seen mainstream operators spend approximately £1.9bn ($2.5bn) in acquisitions over the last few years.
Last year, London-based Camden Town Brewery was snapped up by Belgian giant ABInBev, the owner of heavyweight brands such as Budweiser, Stella Artois and Beck's, which over the last six years has snapped up US-based Goose Island Beer, Blue Point Brewing, Elysian Brewing and Breckenridge Brewery and Belgium's Bosteels.
In 2015, Greenwich-based Meantime Brewery was acquired by SAB Miller, whose brand include Foster's and Pilsner Urquell, before it was sold to Asahi a year later as part of ABInBev's takeover of SAB Miller.