Carney warns Britons are tapping into their savings to keep spending
Bank of England governor says declining pound has meant higher prices for consumers.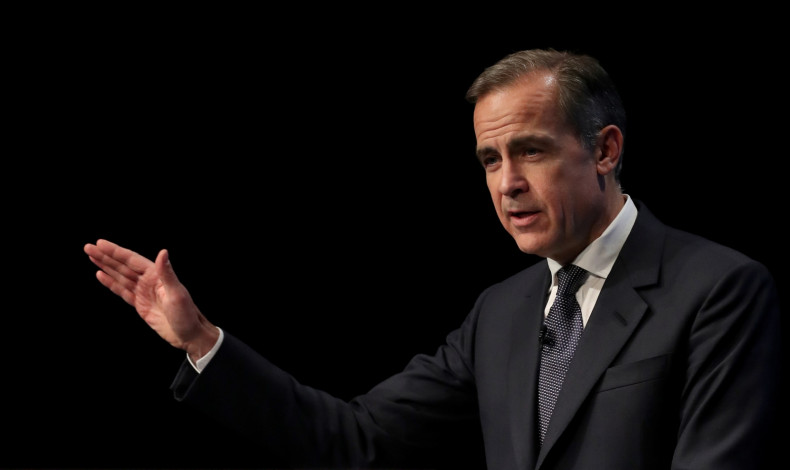 Mark Carney has confirmed the Bank of England (BoE) was closely monitoring developing trends in consumer spending, after suggestions Britons were using their savings to keep spending, despite rising inflation.
Consumer spending has defied expectations by holding steady in the six months since Britain's referendum on European Union membership, but the BoE governor warned a declining pound remained likely to hit households' incomes and living costs.
Sterling has fallen 19% against the US dollar since the June referendum and on Monday (16 January) it hit $1.1983, the lowest level since last October's flash crash.
"At present, households appear to be entirely looking through Brexit-related uncertainties," Carney told the London School of Economics on Monday.
"The saving rate has fallen towards its pre-crisis lows, and consumer borrowing has accelerated notably."
However, Carney warned that the pound's sharp decline over the last six months has driven import costs higher, which have in turn been passed onto consumers.
"Consumption growth eventually outpaces earnings growth, increasing debt and making demand more sensitive to changes in employment and income," he stated.
The UK currency could decline even further on Tuesday, as Theresa May will unveil 12 Brexit negotiating objectives for the UK government at a major speech in central London.
The prime minister will also stress that she wants the EU to succeed after the UK's split from the economic and political bloc, while calling for a "new and equal partnership" with just months to go before formal Brexit talks begin.
Meanwhile, figures released by the Office for National Statistics on Tuesday are expected to show inflation reached a two-year high of 1.4% in December.
In his speech, Carney stood by the BoE's decision to cut interest rates to a record low in August, in a bid to limit job losses following the Brexit vote, even if that meant allowing inflation to surpass the Bank's stated 2% target.
"Fully offsetting the persistent effects of sterling's depreciation on inflation would have required exerting further downward pressure on domestic costs," the BoE governor added.
"And that would have meant even more lost output and a total disregard for higher unemployment. Monetary policy can respond, in either direction, to changes to the economic outlook as they unfold to ensure a sustainable return of inflation to the 2% target."