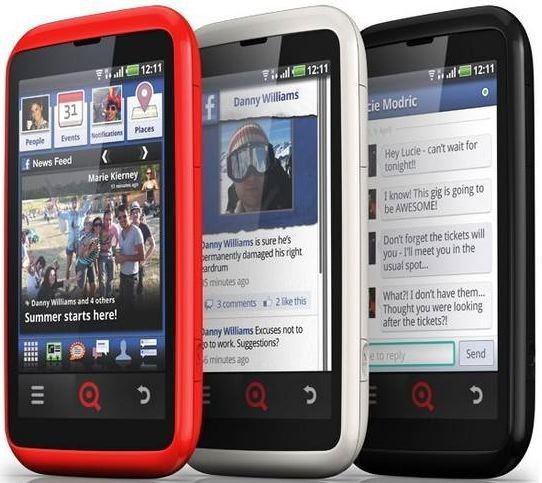 The Carphone Warehouse has launched its latest offensive in the ongoing price-slashing war of the phone sellers, offering budget smartphone maker INQ's latest phone the Cloud Touch for just £12 per month.
One of the now legion number of affordable smarphones flooding into the UK market, in a bid to separate itself from the competition The Carphone Warehouse has coupled the low price-tag with the added enticement of unlimited data usage -- meaning users will be able to surf the internet using the phone's 3G connectivity as long as they like without the pressure of worrying about their data-limit.
The phone runs using Google's Android operating system and has as well as the Spotify app, comes pre-loaded with its own integrated Facebook application designed to make the most out of the social websites extended services -- chat, video, calender, events etc.
The smartphone is available exclusively at The Carphone Warehouse. Available from today on a £12 per month two-year contract with Talk Mobile, as well as unlimited data the package offers 200 anytime minutes and texts.
While the phone is still fairly expensive on its pay-as-you-go deals -- priced at £170 -- it remains unclear if the low monthly price-tag will impress customers enough to sign up to a two-year deal, or whether -- as is currently the trend -- they will continue to prefer paying a little bit more for a better higher end handset.