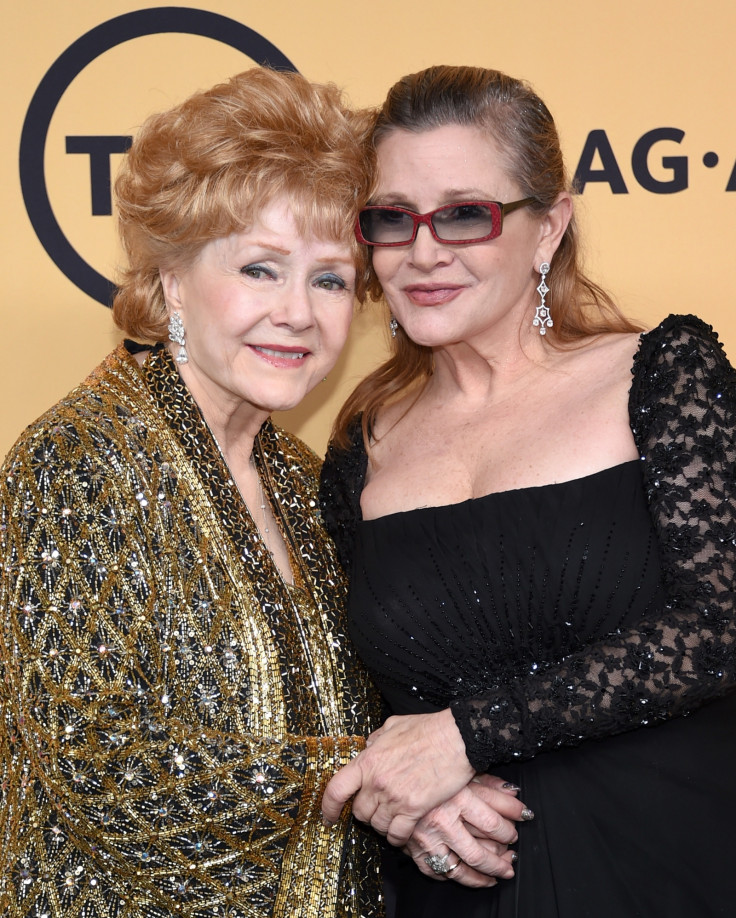 Reports are emerging that veteran Hollywood actress Debbie Reynolds has been rushed to hospital after suffering a possible stroke.
The 84-year-old was taken ill just one day the death of her daughter, Carrie Fisher.
Reynolds was reportedly with her son Todd Fisher at his Los Angeles home, where the pair were planning her daughter's funeral, when she took ill.
An ambulance was seen leaving his home shortly after 1pm local time On Wednesday as she was rushed to hospital in Los Angeles, claim TMZ.
According to The Hollywood Reporter the Los Angeles fire department confirmed that an "adult female" in "fair to serious condition" was transported to the hospital from the residence of Reynolds' son, Todd.
Reynolds' agent, Tom Markley, told THR he could not confirm any of the TMZ report. Details of her condition have not yet been released.
Reynolds has had a prolific film career starring in classic Hollywood movies such as Singin' in the Rain and How The West Was Won. She was married to the Star Wars actresses father Eddie Fisher for four years between 1955 and 1959. The couple also had a son, Todd, who is an actor. Eddie Fisher later married Elizabeth Taylor.
Carrie admitted that her relationship with Reynolds was complicated by her mother's fame and the difficulties of being raised by two celebrities. In a 2011 interview with Oprah Winfrey she said: "The family is organised [around] the parents, [whereas] normally the family is organised around raising the child."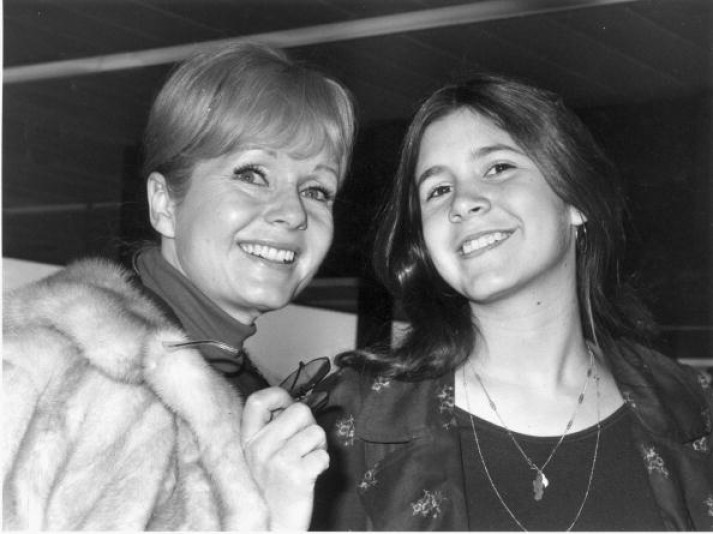 While the mother and daughter were estranged for almost a decade, in recent years the pair grew close. "It took like 30 years for Carrie to be really happy with me," Reynolds told People in an interview that took place before Carrie's death.
"I don't know what the problem ever was. I've had to work at it. I've always been a good mother, but I've always been in show business, and I've been on stage and I don't bake cookies and I don't stay home.
"It's very hard when your child doesn't want to talk to you and you want to talk to them, and you want to touch them, you want to hold them"' said Reynolds. "It was a total estrangement. She didn't talk to me for probably 10 years. So that was the most difficult time of all. Very painful, very heartbreaking.'
"We had a fairly volatile relationship earlier on in my 20s," Fisher told Oprah Winfrey in the same interview. "I didn't want to be around her. I did not want to be Debbie Reynolds' daughter."'
Reynolds also had expressed her fears for her daughter as she battled drugs and depression. "There have been a few times when I thought I was going to lose Carrie," she said. "I've had to walk through a lot of my tears but she's worth it."
On Tuesday (27 December) it was announced that the iconic Star Wars actress, Carrie Fisher, had died in a Los Angeles hospital four days after suffering a heart attack on board a transatlantic flight.
Hours after her daughter's death on Tuesday, Reynolds thanked fans for their support and condolences. "Thank you to everyone who has embraced the gifts and talents of my beloved and amazing daughter. I am grateful for your thoughts and prayers that are now guiding her to her next stop. Love Carrie's Mother," she said on Facebook.
Fans and celebrity friends have been posting messages on Twitter expressing their concern for the legendary Hollywood star.