Case of 22-year-old woman eaten by pitbulls turns to murder mystery as foul play alleged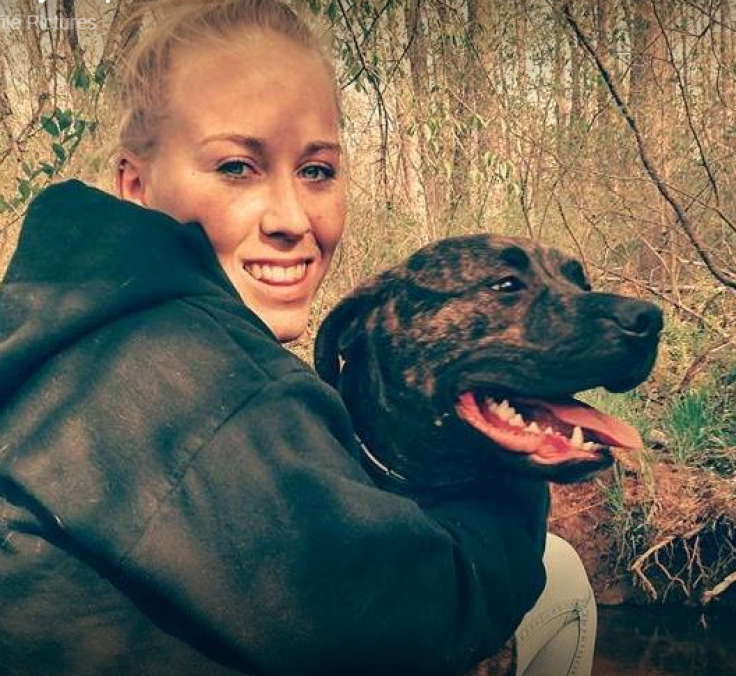 KEY POINTS
Police are sure the dogs mauled and ate Bethany Stephens.
Local residents suspicious of foul play, despite evidence.
A 22-year-old women who was mauled and eaten by her pit bull terrier dogs is the subject of widespread murder mystery discussion among residents of her US hometown.
Bethany Stephens, from Goochland County in Virginia, was found by her father last month after the dogs turned on their owner. The police say the case is straight forward, that the dogs did attack Stephens, but rumours are still rife of something more sinister.
Stephens was found completely naked, except for one boot, and her body was dismembered. She went missing and was found on 14 December. The dogs were found at the scene "guarding" the corpse. They have since been put down.
Autopsies are currently underway on the dogs and the local sheriff reported last week that light, wavy hair has been found in the animal's feces. The hair is similar to Stephens. The sheriff's office is awaiting test results to confirm if it belonged to Stephens.
"There were various articles of clothing, underclothing scattered about the area not far from the body and torn into small pieces, there were patches of blood," Goochland County Sheriff James Agnew shared from the preliminary report.
But the "highly unusual" nature of the attack has many people questioning the details of the incident. According to news.com.au, Stephens had received death threats just days before she was killed.
Stephens' employer, Tori Trent, has described both dogs as "very passive" and has started a campaign on Facebook for an in-depth investigation. "We demand a true investigation of what happen (sic)." Trent wrote, along with the hashtag #justiceforbethany.
"These dogs did not do this especially in the manner it was explained and as one of the top K9 behaviour experts you could ever meet - I want to speak to any news stations and all investigating parties involved by speaking on and explaining K9 behaviour," the post reads.
"After speaking to a witness who actually found the body and reading every article published about the event, things do not add up due to K9 behaviour and instinct."
"Not to mention, I have personally known these dogs since the day they were born and Bethany herself was employed by me in the K9 field for some time."
Trent's post has been shared more than 6,000 times on Facebook.
Local veterinarian Amy Learn agreed that further investigation was needed. "Dogs don't typically just out of the blue attack their owners, so there is typically some kind of provocation," she said.
"Was there somebody else there? Were they being attacked by somebody, were they trying to defend themselves and their owner from somebody else, from a wild animal? Was it actually something else that attacked the owner? Were there stray dogs, coyotes [or] something else in the woods?"
Sheriff Agnew has been quick to dismiss any such rumours. "Let me cut right to the chase - the most important detail that we did not release because we were worried about the well-being of the family is that in the course of trying to capture the dogs, we turned and looked... I observed, as well as four other deputy sheriffs, the dogs eating the rib cage on the body," he said at a press conference on 19 December.
The dogs had also been living with Stephens's father on a farm while she dealt with "personal issues", news.com.au is reporting. The dogs were allegedly left in the cold of a kennel and not fed daily. "They were a little bit neglected towards the end of this," police sergeant Mike Blackwood said.
The autopsy reports are expected back within 90 days to confirm whether or not the dogs did eat Stephens.