The death of a 22-year-old woman from Virginia after being attacked by her own dogs has sparked a debate over the "grisly mauling" incident – that local County Sheriff described as something "never seen" before.
Bethany Lynn Stephens, who was out walking her pit bulls, was found dead in a wooded area near her Goochland, Virginia home on Thursday (14 December) after she was reported missing for 'over a day'. According to a Medical Examiner's report, Stephens was mauled to death by her two pit bull dogs.
"There were various articles of clothing, underclothing scattered about the area not far from the body and torn into small pieces, there were patches of blood," Goochland County Sheriff James Agnew shared from the preliminary report. But the "highly unusual" nature of the attack has many people questioning about the incident.
Amy Learn, a veterinarian at the Cary Street Hospital, weighed in on the local's death suggesting that further investigation is needed. "Dogs don't typically just out of the blue attack their owners, so there is typically some kind of provocation," she said, as per news outlets, inferring that provocation causes fear, which may have led to aggression.
"Was there somebody else there? Learn asked. "Were they being attacked by somebody, were they trying to defend themselves and their owner from somebody else, from a wild animal? Was it actually something else that attacked the owner? Were there stray dogs, coyotes [or] something else in the woods?"
The veterinarian's thoughts were echoed by a certified dog trainer as well, who suggested that "to go from a lovable no-bite history dog to one that is causing harm would be fairly rare."
"That's not something I would normally see," said Valerie Paul, the master dog trainer from Richmond, adding that it's hard to determine what exactly happened without knowing Stephens' dogs.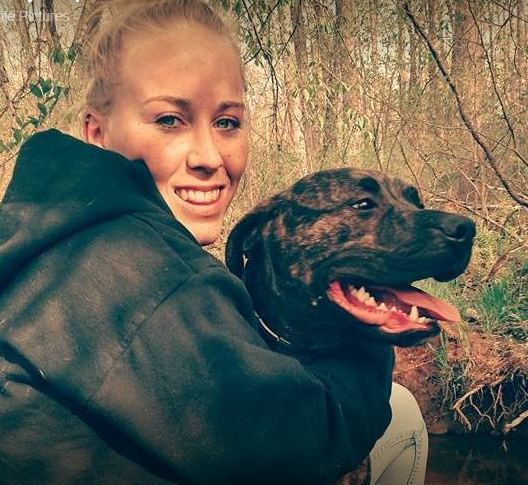 "Either something frightened them or there was an altercation between the two dogs that [Stephens] happened to be in the middle of," Paul added.
The pair of pit bulls, which are currently being held at Goochland Animal Control, were found guarding Stephen's body in the woods, according to investigation reports.
But Paul explained, "A lot of people are saying [the dogs] wouldn't guard if they killed, but the reality is if it's a resource, they may guard that as their food source or their toy the same way that a dog might guard a bone on a blanket."
Goochland County Sheriff's office is working to have the animals euthanized.