Cast Away, by Charlotte McDonald-Gibson – migrants brave the perils of the Mediterranean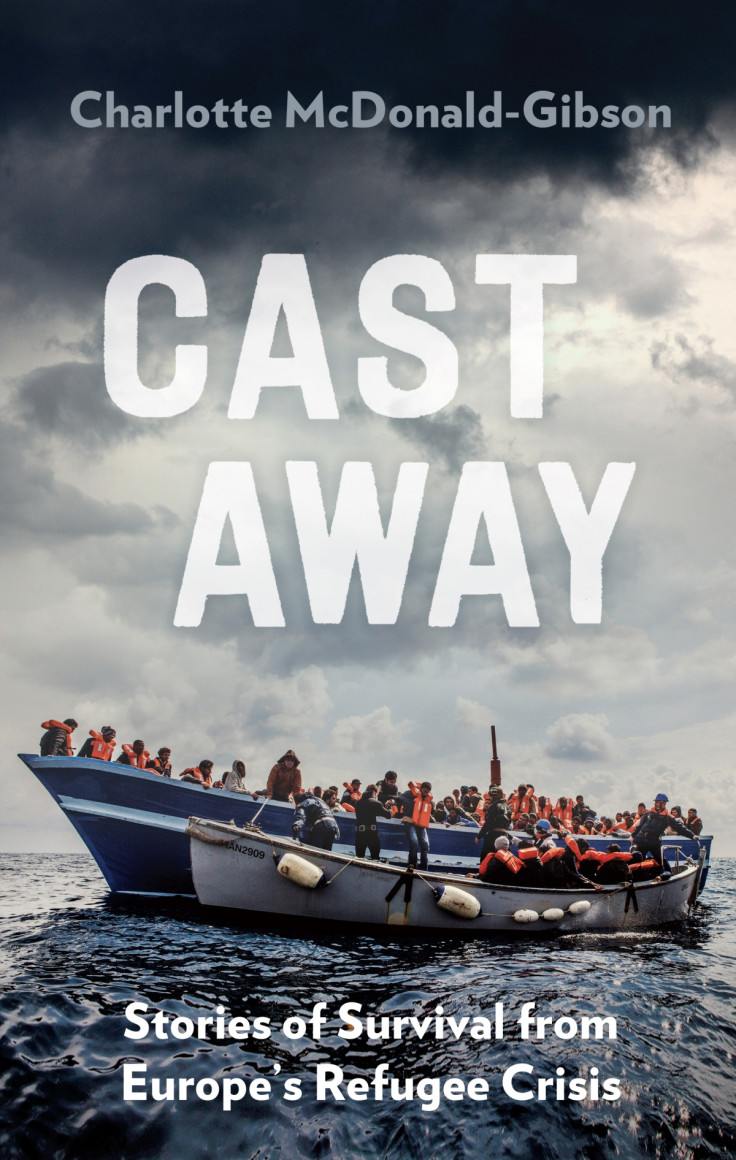 Cast Away: Stories of Survival from Europe's Refugee Crisis, by Charlotte McDonald-Gibson (Portobello Books)
Sink or swim: a shipwreck presents a stark choice. So what has driven more than a million people to risk death crossing the Mediterranean?
The migrant crisis has frequently dominated media output during the past few years, but the human stories behind the headlines are rarely heard. McDonald-Gibson is an experienced foreign correspondent who has interviewed a group of migrants in depth for her book, sub-titled "Stories of Survival from Europe's Refugee Crisis". The result is a series of portraits which re-humanise individuals who are routinely treated as statistics when they are not demonised outright.
Mohammed Kazkji is a young Syrian from Damascus who wanted to be an electrician. When civil war intensified and he was called up by the army, his family decided he had to leave the country.
And so Kazkji found himself on a massively overcrowded old fishing boat setting sail from Libya. It was attacked by pirates and a couple of passengers were shot. The vessel managed to escape, but the chase and the gunfire damage were too much for its fragile structure and it sank with great loss of life. Kazkji was lucky to be plucked from the sea by the Maltese navy.
Many migrants have been forced to flee from more than one country. Teenager Majid Hussain, for example, fled sectarian violence in his native Nigeria, literally one jump ahead of a mob who butchered his father. After a hazardous journey north – which included a period of slavery after he was kidnapped – Hussain found work in Libya. But when civil war broke out Colonel Gaddafi expelled all of the country's expatriate workers, forcing many of them into the Mediterranean on small boats. After a desperate voyage Hussain arrived on the Italian island of Lampedusa.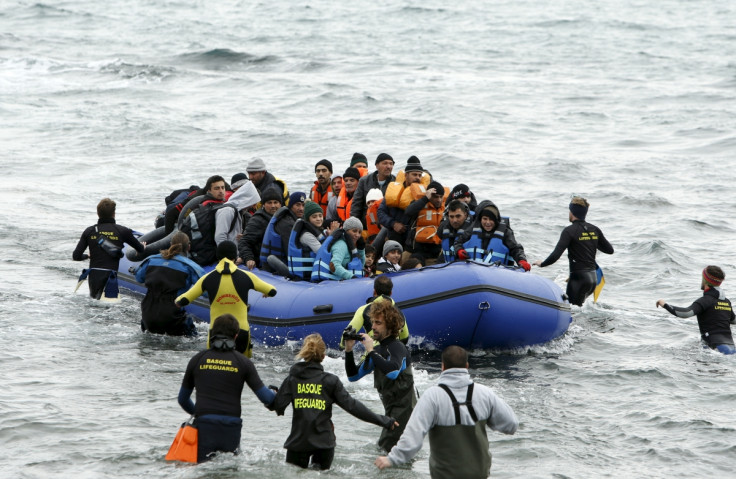 Large numbers of migrants are from Eritrea, a country unfamiliar to most Europeans. It has an unusually repressive government which forces its citizens into indefinite military service. McDonald-Gibson tells the story of Sina Habte, a young Eritrean woman who trained as a chemical engineer. Habte fled after the army posted her away from her husband. When she voyaged across the Mediterranean from Turkey to Greece she was heavily pregnant. She survived the sinking of her boat and later gave birth to a baby boy. Her husband was not so fortunate: he vanished in Uganda without ever reaching Europe.
McDonald-Gibson has interleaved her case studies episodically: breaking off from one story as a boat sinks, for example, to switch to another. This detracts from the book's gravitas: there is drama enough here without ramping it up. A further issue relates to another kind of potential over-dramatisation. Essentially, each of McDonald-Gibson's stories have two parts: the lives of the migrants up to crossing the Mediterranean and their subsequent experiences in Europe.
The first parts are invariably harrowing, their aftermaths less so. There is no doubt that the treatment of many migrants in Europe has been disgraceful, notably their illegal detention in poor conditions in several countries, but this is not comparable to the mortal dangers they faced before arrival. After reaching Europe, McDonald-Gibson's case studies descend into stories of greater or lesser success in gaming immigration laws in order to reach the more affluent EU states.
Hanan al-Hasan and her four children led a prosperous life in Damascus. During the civil war the family fled and al-Hasan endured her own nightmarish Mediterranean crossing, though thankfully her boat stayed afloat and there were no pirate attacks. On arrival in Greece al-Hasan employed people smugglers to secure residence in wealthier European countries for her family, namely Norway and Austria. Many of us would do the same in al-Hasan's situation, but McDonald-Gibson errs when treating al-Hasan's strategic opportunism as part of a story of survival. Fortunately, the choices for migrants have since become more straightforward, following Angela Merkel's opening of Germany's borders to refugees last summer.
Another weakness is the unfavourable comparisons McDonald-Gibson makes between the current crisis and the supposedly superior treatment of refugees after World War Two. She appears unaware of the prolonged chaos back then. As late as 1953 – eight years after the cessation of hostilities – there were still 250,000 displaced people scattered around Europe. She is more credible when pointing out that the victors were ashamed about their failure to host Jewish refugees in the run-up to the war and vowed to avoid the same situation arising again. In this context the refusal of the UK to take in no more than 20,000 Syrians looks dismal.
In the main, McDonald-Gibson's compilation is both timely and a cause for serious concern, particularly given that Europe's migrant crisis shows no sign of receding. Indeed, in the longer term the human flows attempting to enter Europe may substantially increase, as the benefits of residence in developed countries become ever more apparent to the victims of global strife and economic inequality. In the meantime McDonald-Gibson's painstaking research is an invaluable reminder that most migrants are people who are really not so very different from us.
Cast Away: Stories of Survival from Europe's Refugee Crisis
(6/10)
The migrant crisis has dominated the media during the past few years, but the human stories behind the headlines are rarely heard. McDonald-Gibson has interviewed a group of migrants in depth.
Her book re-humanises individuals who are often treated as statistics, if not demonised. Her subjects include Syrians, a Nigerian and an Eritrean couple. The first parts of the case studies are harrowing, their aftermaths after arrival in Europe less so: they descend into stories of gaming immigration laws to reach the more affluent EU states. But McDonald-Gibson's does provide an invaluable reminder that most migrants are people not so very different from us.
Cast Away: Stories of Survival from Europe's Refugee Crisis is available now in paperback; £14.99
© Copyright IBTimes 2023. All rights reserved.