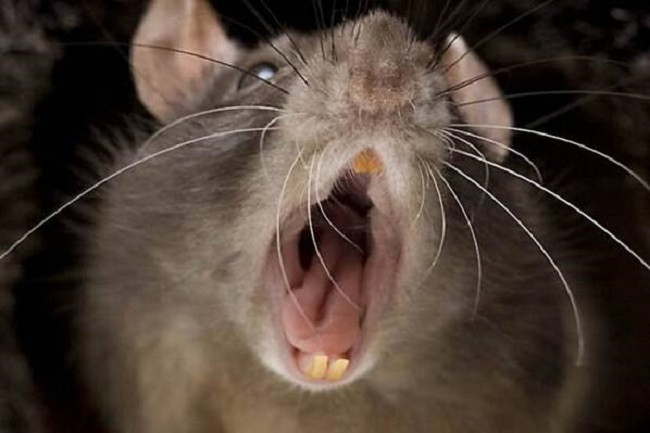 Giant rats have reached Liverpool, prompting calls for the EU and Whitehall to bring in stronger poisons to tackle the growing crisis, pest controllers have warned.
The 2ft rodents have been caught and photographed in Merseyside, following recent sightings in London and Birmingham.
The rats are growing to the size of small cats because they are developing resistance to traditional poisons and are feasting on discarded junk food and household waste.
Merseyside pest controller Sean Whelan, who captured a specimen he described as huge on an industrial estate, warned that the problem was getting worse.
"We're definitely seeing bigger rats," he said. "Access to food is so easy for them."
His company has seen a 15% rise in rat infestation call-outs in the last year.
He said: "It is not unusual to see rats this large in rural areas, but it used to be pretty rare in city environments. There is something going on. They might be evolving in some way because of their immunity to poison.
"We are seeing growth all over the place – in Birmingham, London and the northwest. There is a hot spot between Winchester and Salisbury where all the army areas are. The poisons in those areas don't work.
"Stoke-on-Trent also has a problem and in London the bait simply doesn't work no matter how much you put down and how much they eat.
"It is getting to the point where we will have to go the EU and the government to get a decision on stronger bait."
Calls for stronger baits have been opposed by wildlife campaigners who fear the move could kill off birds and animals.
The rats carry diseases that can be passed to humans, including Weil's disease, which killed Olympic rowing champion Andy Holmes in 2010.
The Chartered Institute of Environmental Health has warned that government budget cuts on pest control were risking "a national pest explosion".
Birmingham had the highest number of rat call-outs over the past year at 5,100, ahead of Blaenau Gwent and Bridgend in South Wales. Liverpool had 2,008 in 2013 compared to 1,860 in 2012.
Steve Brindley, 59, of Evergreen Pest Control in Birmingham, warned: "The rats aren't going to go away. They will just breed at a faster rate because they are not being controlled.
"Pest problems are going up because of today's style of living. People come out of takeaways and throw food on the floor - it is a nice ready meal for the rats."
The rat population in Britain is estimated to be between 10.5 and 80 million.