Hundreds of thousands of people carrying Catalan pro-independence flags turned the streets of Barcelona into rivers of red and yellow during a huge demonstration held on Catalonia's National Day (known locally as the 'Diada').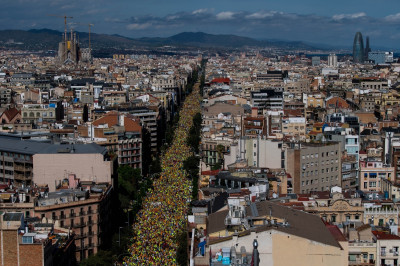 The Diada, which commemorates the fall of Barcelona to Spain in 1714, is often used by activists to voice their demands for an independent state. Coach-loads of demonstrators travelled to Barcelona from villages in the region to show their support for independence and the right to vote in a contested referendum that has been banned by Spain.
Hostility between Madrid and Barcelona has ramped up since Spain's Constitutional Court suspended the referendum, planned for 1 October, following a legal challenge by Prime Minister Mariano Rajoy. The government says the referendum contravenes the constitution, which states that Spain is indivisible.
Catalan leader Carles Puigdemont urged 'independentistas' to take to the streets in a massive show of support for the referendum. "It's vital that we come out in force for this Diada for the Oct. 1 referendum to be successful," he said on Twitter. "I'll be there."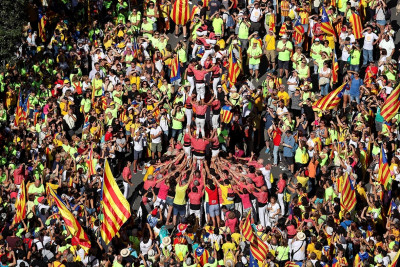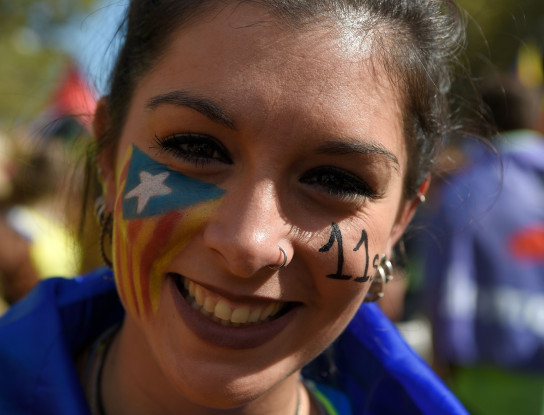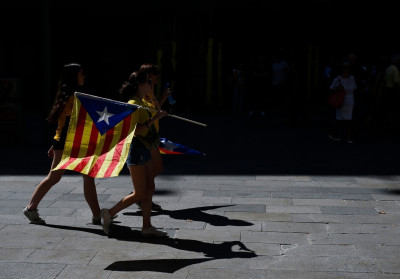 Spain's state prosecutor has begun criminal proceedings against Puigdemont and 13 members of his cabinet on charges of misuse of public money, disobedience and abuse of office after the Catalan parliament approved the referendum.
Most Catalans support a vote on whether the prosperous region's future lies within or outside of Spain, but polls show that an agreed referendum is preferred to one opposed by the central government. They are also roughly divided over the independence issue. According to a June survey by CEO, the Catalan government's own polling agency, 41 percent supported independence while 49 percent were for staying in Spain.
Most Spaniards reject the idea, however, and Spain's constitutional court has ordered the vote suspended while it considers the central government's claim that it is unconstitutional. In previous rulings, the court has said that only central authorities can call a vote on secession and that all Spanish nationals have to be part of a decision on sovereignty.
But the Catalan government has vowed to hold the referendum and be bound by its result to either declare independence or call regional elections. In a proof of their commitment to hold the vote, Catalan officials said that postal voting by Catalan expatriates had already started.
"The Catalan community that lives abroad has already started to vote," Catalonia's regional foreign affairs chief Raul Romeva said during a meeting with foreign reporters. He did not elaborate, but according to the regional government's website for the referendum, Catalans registered as permanently living abroad can request a ballot by mail.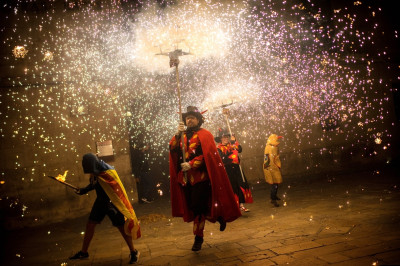 The pro-independence coalition ruling Catalonia has argued that the EU and other countries will recognise a new nation in Catalonia – its annual GDP is greater than Greece's and similar to Finland's. If the "Yes" vote wins in the Oct. 1 vote, Puigdemont said, "we will have won the right to be listened to" by the European Union. Spain argues that an independent Catalonia would be ejected from the European Union and left out from using the euro currency. European officials have cautiously supported Madrid's stance in the conflict.
The economically powerful Catalonia has a population of 7.5 million and accounts for one-fifth of Spain's economic output.