Catherine Zeta-Jones flaunts curves in bikini, gets her sweet revenge on paparazzi
Previously, Catherine and Michael Douglas were spotted by paparazzi enjoying on a romantic beach vacation in Mexico.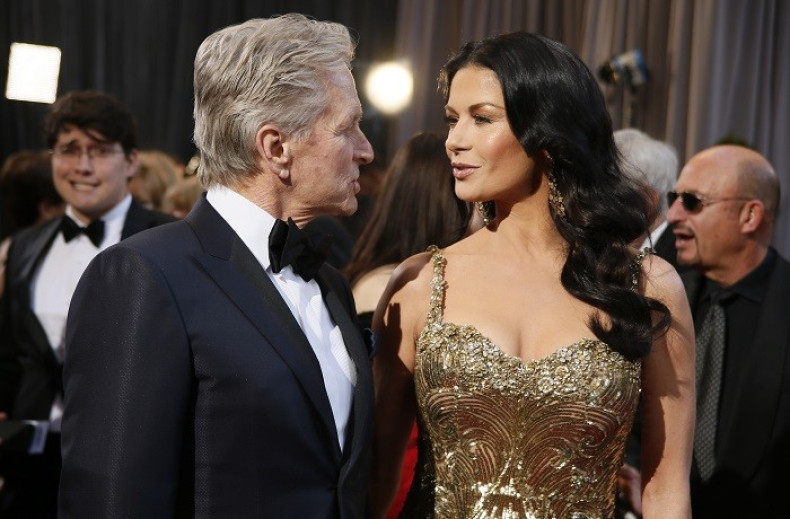 Catherine Zeta-Jones is getting back at the Paparazzi in style! The 47-year-old actress was pissed at the photographers for invading her privacy and snapping pictures of her in a black halterneck swimsuit with husband Michael Douglas.
The couple were spotted by Paparazzi enjoying on a romantic beach vacation in Mexico. The Mask of Zorro actress took to Instagram to post images of her in a black bikini, and wrote, "Pissed the paparazzi photographed my a**, thus sharing the photographs my husband took of my a**. Always a better option for viewing," she wrote.
The couple tied the knot in 2000, and got back together after a brief separation in 2013. They share two children together–16-year-old Dylan, 16, and 13-year-old Carys.
Catherine previously opened up to Good Housekeeping Magazine about her marital problems. She said, 'It's a long road and I think people today are so quick to throw in the towel on marriage. You have to give it your best shot and not give up when the first problem arises, because that won't be the last problem."
"There will be many more down the road," she added. The actress also spoke about her battle with bipolar disorder and revealed that she is in a "very good place" right now. She told the Magazine, "There are amazing highs and very low lows. My goal is to be consistently in the middle. I'm in a very good place right now. A lot of that is to do with the fact that I'm much more knowledgeable about what I call my pain in the a**!"