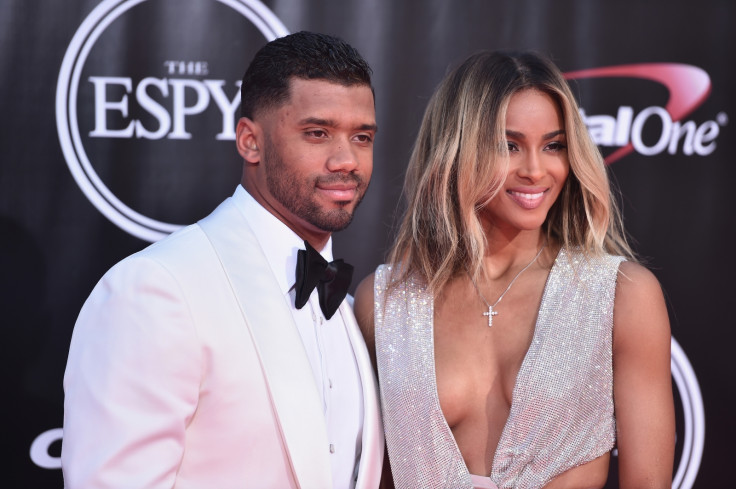 Ciara could not control her emotions and broke down during a visit to the Seattle Children's Hospital along with husband Russell Wilson. The pregnant singer and the Seattle Seahawks quarterback met two-year-old Wesley, who is nearing the end of his life.
The 31-year-old had tears in her eyes after meeting Wesley and had to walk away to control her emotions, before returning to address cameras. The singer said, "Wesley is 2 years old and he is at the end of his life, in the blind cycle, so pretty sad. Pretty tough for me being a mom, because I didn't even know what to expect when I walked in there and angel baby."
"What's really cool is that he was kind of like doing more than I guess that he had been doing and he just opened his eyes and they were saying he hadn't opened his eyes for a while so that's pretty sweet. We both said prayer, I said a prayer for him and we did handprints and stuff that was really sweet. So really, really tough time, very special time," Ciara continued.
The 31-year-old singer then urged everyone to pray for the patient. "Go Wesley. Let's all say prayers for Wesley because miracles are real and they do actually happen and prayers do change and do make a different and everybody lets pray together for Wesley," she said.
Russell later posted a photo of the couple on Facebook, wherein Ciara can be seen holding their handprint next to Wesley's bed. Alongside the image, the NFL player wrote, "Wesley is an inspiration to @Ciara & I! We even got to do arts & crafts with him @SeattleChildrens.. my hand was just a tad bit bigger! Please pray for Wesley as they say he doesn't have much longer to live but we are praying for a miracle!"
Ciara and Russell, who got married in a lavish castle themed ceremony in July and are expecting a baby together.