Catherine Zeta-Jones shares sweet photo with husband Michael Douglas to celebrate their joint birthday
Catherine Zeta-Jones turned 47, while Michael Douglas turned 72 on 25 September.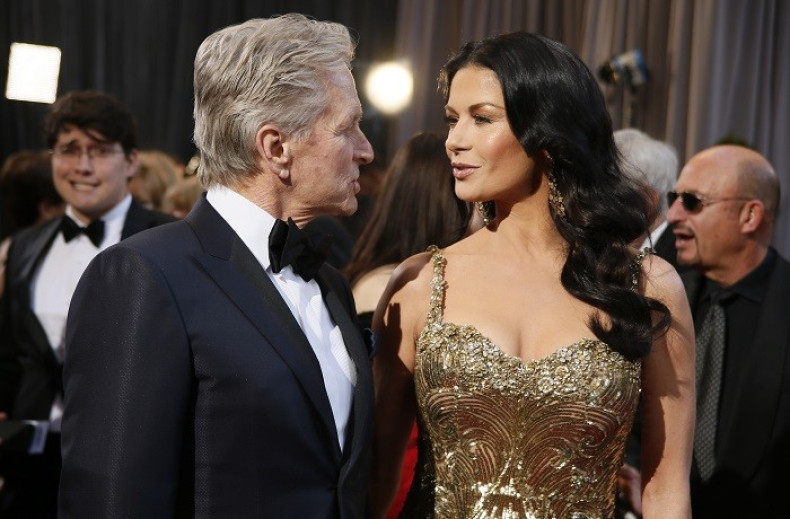 Catherine Zeta-Jones and Michael Douglas celebrated her joint birthday on Sunday (25 September). The Mask of Zorro actress turned 47, while her husband turned 72 years old.
Zeta-Jones shared a cute photo of her kissing the Ant-Man actor on the cheek on social media to celebrate their big day. "A birthday kiss for my hubby. Happy Birthday to you and me. ," The Welsh actress has captioned the photo, which she shared on Instagram.
In March, the couple revisited Aspen, Colorado - where Douglas had proposed marriage to Zeta-Jones - to celebrate their 16th anniversary of their engagement. The actress has shared a photo from their romantic getaway on social media. In November, the pair will celebrate their 16th wedding anniversary.
"I think love, without getting too corny, nourishing each other, working at relationships, good sustenance, good food, good kids, all kind of a combination," Douglas said at an AARP Movie Awards earlier this year, according to People.
However, the couple's relationship has hit a few bumps in the past. In 2013, the duo split for a few months before getting back together.
"It's a long road and I think people today are so quick to throw in the towel on marriage. You have to give it your best shot and not give up when the first problem arises, because that won't be the last problem. There will be many more down the road," the actress told Good Housekeeping magazine in 2015. "You have to keep the home fires burning!"
Zeta-Jones and Michael Douglas got married in 2000 and share two children, Carys, 13, and Dylan.