A Nigerian fishing community's class action has forced oil giant Shell into revealing a staggering litany of bad practice and false claims about its Niger Delta operations, including that it underestimated the scale of oil spills that have left hundreds of thousands struggling to survive in a black and barren wasteland.
The revelations will hit Shell hard, publicly discrediting a company that has spent years defending its figures on the Bodo spills in the face of considerable evidence that it got them wrong. Shell either knew the figures were wrong, or was ignorant by choice. The company now finds itself opened up to more, larger compensation claims and a drop in investor confidence.
Perhaps most importantly, the case has exposed Shell's oil spill investigation process for the sham that it is. The company tacitly admits that the methodology it used at Bodo – the same one it has used in hundreds of other oil spill investigations – did not work. An in-depth investigation by Amnesty International in 2013 found that the recording of key data was deeply flawed, with errors tending to run in Shell's favour.
Shell has also been forced to make the damning admission that it knew its pipes were old and leaking. An internal document from 2002 stated that "the remaining life of most of the SPDC Oil Trunklines is more or less non-existent or short, while some sections contain major risk and hazard".
For years NGOs have said Shell has made misleading claims about the Niger Delta, blaming the vast majority of pollution on sabotage and theft while claiming it operates to the highest standards. A reading of the UK court papers leaves these claims in tatters.
Pollution from Shell's oil has snatched people's livelihoods away from them - their homes, farms, fishing waters, their ability to send their children to school and put food on the table. If a spill is attributed – by Shell – to theft or sabotage, the community gets no compensation, no matter how much damage is done. When figures in the oil spill investigation reports under-represent the extent of the harm, they cheat communities that have lost their source of income out of proper compensation.
NGOs and UK lawyers are helping the Bodo community in their battle against Shell, which is the only reason Shell is slowly but surely being dragged into giving up the truth. Until now, the cards were stacked in Shell's favour. For decades the company has told the story of the Niger Delta based on a system that allows the oil companies to investigate themselves, write up the data and hold it at their offices.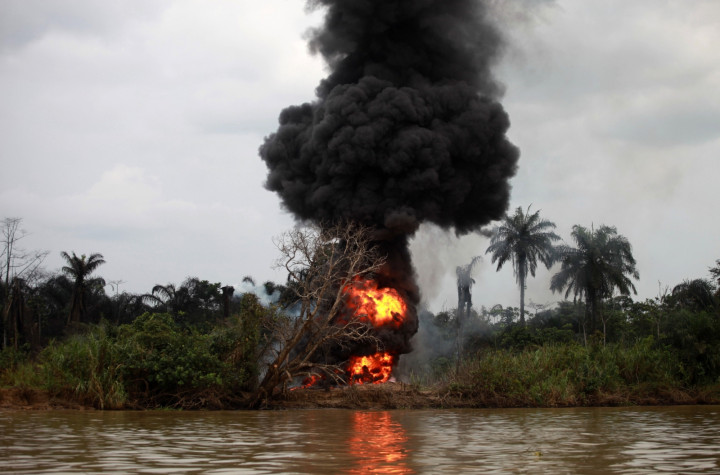 No impact
Communities and NGOs alike have been denied access to information on pollution, the age of the pipes and their condition. Even the UN found it hard going to get Shell to put all the information in its possession on the table.
The extent to which media and investors continue to buy into Shell's discredited narrative on the Niger Delta - one which essentially makes Shell the victim, a good company doing its best in bad circumstances – is incredible. And so far, no revelation of its appalling negligence and bad practice has had any noticeable impact.
Shell trots out sabotage, theft lines, flies some journalists and investors over illegal refining sites in the Delta and hires a few consultants to review its practices – all on its terms with limited disclosure, of course. And that is that.
But these revelations are different. Shell's apologists now stand red-faced, confronted by the company's own admission of guilt. Shown up by a company they have long defended in the face of overwhelming evidence.
Shell is now exposed. Its best bet now is to come clean not just on the Bodo spills, but the fact that its oil spill investigation process is not fit for purpose – this could save Shell and its apologists similar embarrassment in future. The company must review the claims of other communities who believe the joint investigation reports in their cases were wrong.
But it's not just Shell that needs to take heed of this ground-breaking case. The government of Nigeria has long failed to enforce the laws and regulations that should prevent pollution and the resulting abuses of the rights to food, water, and livelihood. They have allowed Shell and other oil companies to operate with impunity.
For the hundreds of thousands of people in the Delta whose lives have been blighted by this company, this must be the time when impunity ends, when evidence triumphs over spin.
Audrey Gaughran is Amnesty International Director for Global Issues. Click here to visit Amnesty's Uk site, or here to follow Audrey on Twitter.