Iraq: Isis 'is Massacring Women and Children from Ethnic Minorities', Amnesty Warns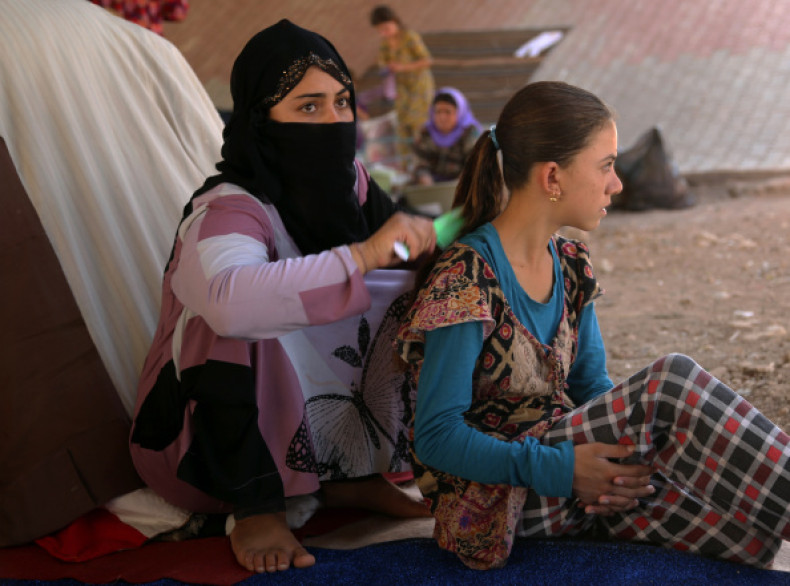 The Islamic State (formerly known as Isis) is targeting ethnic minorities in northern Iraq, Amnesty International has warned.
The human rights organisation collected evidence that the Islamic insurgents have launched a "campaign of ethnic cleansing" against non-Arabs and non-Sunni Muslims, and said they are responsible for war crimes including extrajudicial executions and mass abductions.
The NGO interviewed people from the Yazidi community in the Sinjar region, who said the insurgents took dozens of people, including many women and children, to the outskirts of their village where they massacred them.
Thousands of people have also been abducted since the IS started their offensive against the Iraqi government last June, prompting more than 800,000 people to flee the occupied areas.
"There was no order, they [IS] just filled up vehicles indiscriminately," Said, who survived after being shot five times by the insurgents in Kocho, told Amnesty.
Another survivor, Salem, who managed to hide and survive near the massacre site for 12 days, said: "Some could not move and could not save themselves; they lay there in agony waiting to die. They died a horrible death. I managed to drag myself away and was saved by a Muslim neighbour; he risked his life to save me; he is more than a brother to me."
One man who gave Amnesty a list of 45 names of missing relatives, all of whom are women and children, said: "We get news from some of them but others are missing and we don't know if they are alive or dead or what has happened to them."
Sunni Muslims and Arabs believed to be against IS have also been targeted.
Amnesty urged the Iraqi government to intervene and stop the killings of innocent civilians.
"Instead of aggravating the fighting by either turning a blind eye to sectarian militias or arming Shi'a militias against the Islamic State as the authorities have done so far, Iraq's government should focus on protecting all civilians regardless of their ethnicity or religion," said Donatella Rovera, Amnesty International's senior crisis response adviser.
IS is well known for its brutal killings, which are often recorded and shared on social media. The group recently sparked worldwide outcry after posting a video showing an IS militant beheading American journalist James Foley.
The Islamic insurgents, who already control large swaths of Iraq and Syria, are attracting dozens of young fighters from abroad.