CBB: Emma Willis more 'careful with words' only to face trolls about 'parachute' dress
She restrained from speaking her mind while interviewing latest evictee Heavy D.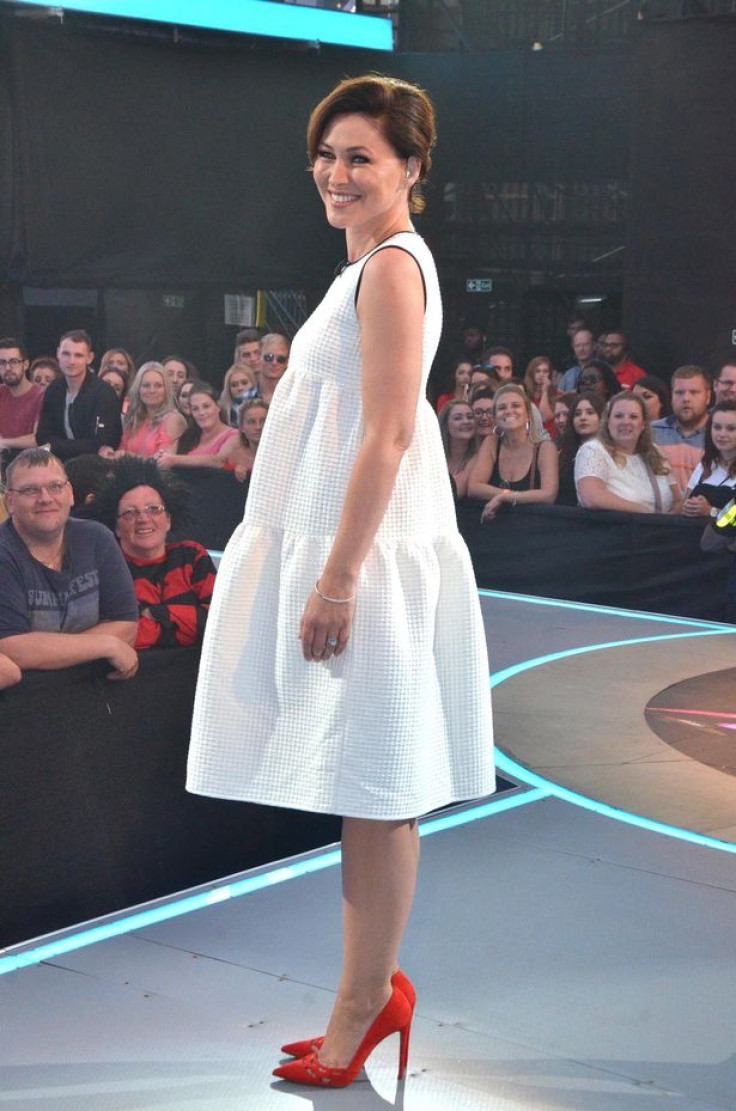 Celebrity Big Brother host Emma Willis has been watching her words ever since she faced criticism following her interview with evictee Chloe Khan on Friday (12 August). IBTimes UK reported last week that Willis was accused by viewers for being "unprofessional" during her filmed exchange with glamour model Khan and demanded Big Brother's original host Davina McCall to replace her.
When interviewing new evictee and self-proclaimed fashion icon – who continuously bellows the word "boom!" – Heavy D on Tuesday night's (16 August) show, Emma confessed she is being more careful with her words.
The 40-year-old presenter restrained from speaking her mind before admitting with a smile: "I'm picking and choosing my words carefully so they don't give me s*** on Twitter again!"
During Friday night's eviction chat, Willis questioned Khan over threats she made to throw a drink over Renee Graziano's head as she left the house.
The Playboy model attempted to defend her actions, but the presenter cut her off: "I would hope you have more consideration for someone, then to actually do that."
Khan then responded: "No, I probably would have."
Fans called the 40-year-old presenter "judgmental and patronising" with one fan tweeting: "Is Emma Willis trying to shame Chloe? It's 2016. You're an interviewer not a judge. She's also an adult & can date whoever she wants."
One fan posted on Twitter: "Emma Willis is a b**h! BRING BACK DAVINA! #cbb @bbuk @EmmaWillis."
And though Willis escaped unscathed in regards to her commentary last night, she faced a backlash over her unflattering dress. The mother-of-three, who is married to musician Matt Willis, received another bout of online trolling for her white voluminous smock frock which made her look like a "toilet dolly" to one user, while someone else described it as a "parachute".
Paired with elegant red heels and a glamorous updo, Willis enjoyed praise for her outfit on Instagram, but Twitter users were not so kind. One viewer wrote: "Why is emma Willis wearing a maternity dress tonight #cbb," while another put: "Even though @EmmaWillis looks like she's wearing a roll of toilet paper, she's still so beautiful! #CBB".
See the full reaction below.
© Copyright IBTimes 2023. All rights reserved.