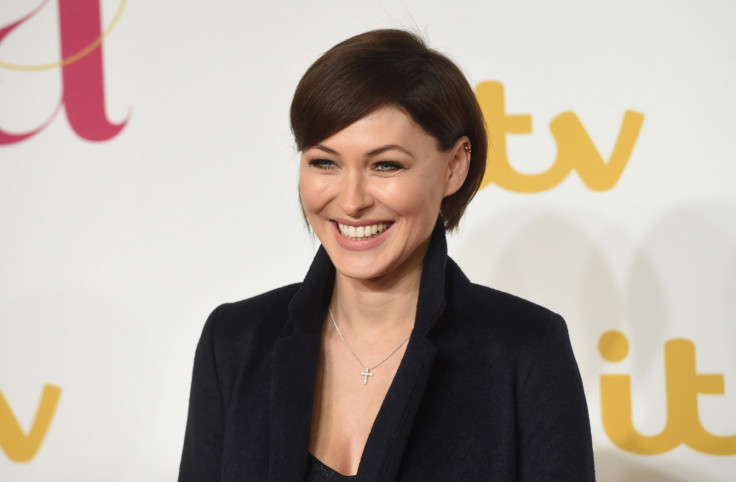 Fans have accused Celebrity Big Brother presenter Emma Willis of being "unprofessional" during her interview with evictee Chloe Khan Friday night (12 August). Viewers of the show also claim that the CBB host should "quit the show" to save her career.
Accusing the 40-year-old of "judging and patronising" the 25-year-old reality star, one user wrote: "Is Emma Willis trying to shame Chloe? It's 2016. You're an interviewer not a judge. She's also an adult & can date whoever she wants."
Another tweeted: "Why's Emma Willis being such a cow with Chloe? CBB would have been boring without Chloe and Bear's romance!"
And one viewer added: "That's gotta be the frostiest I've ever seen Emma Willis in a CBB interview. She doesn't like Chloe. You can tell."
However, others defended the presenter, writing: "Emma Willis is QUEEN. Absolutely owning Chloe."
And another wrote: "Emma Willis is grilling Chloe fair play".
Fans appeared uncomfortable after Willis addressed the glamour model for her very steamy antics with Stephen Bear. While Willis told Khan that the fans were not happy about her actions in the house. The host then asked: "So what do you think of that because you're acting surprised." Seeming unphased, Khan responded: "There were also the sweet kissy bits... you guys put together quite a full-on compilation..."
"We've seen all the kissy bits. Do you not care what people think?" Willis said. Khan then explained: "You forget there are cameras in the house - everything's so intense."
During her time in the Big Brother house, Khan also told Bear that she would throw a drink over former MOB wives star Renee Graziano head if she was evicted from the house. Willis asked: "You said if you got kicked out you would throw a drink over Rene's head and call her fat and ugly - you didn't do that?"
As Khan started to defend herself Willis added: "I would hope you have more consideration for someone then to actually do that". But Khan responded candidly: "No, I probably would have".