CCTV footage has captured the moment a man was shot in cold blood on his doorstep during an armed robbery in East London.
Andrew Campbell and his wife Rebecca were assaulted by two armed robbers as they were returning to their home in Leyton.
The two thieves, identified as Nyrome Hinds, 31 and David Sterling, 33, had been waiting for the couple to return home before attacking them.
The robbers, wearing high-visibility jackets, assaulted Rebecca, successfully stealing her Rolex watch.
As the woman confronted the assailants, one of them shot at Andrew three times.
"During this robbery, Hinds shot his victim twice; once in the leg, and once in the stomach. Hinds shot the victim a third time as he lay injured and on the floor after he and his wife fought off Hinds and Sterling, pushing them back down the stairs," the Metropolitan Police said in a statement.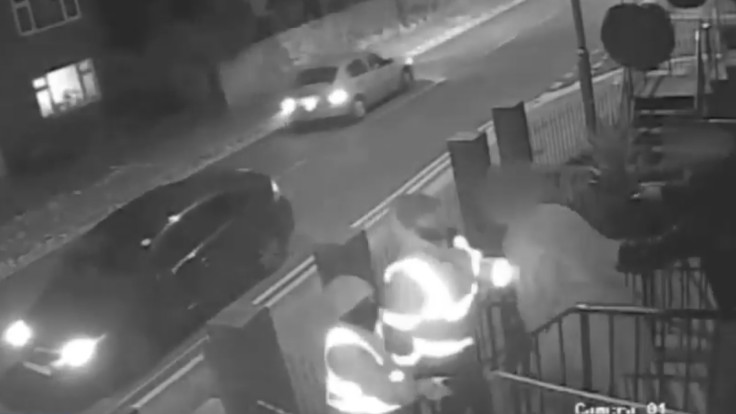 "The shots caused a leg fracture and multiple bowel injuries. The victim has since been discharged from hospital," the statement continued.
The robbers were apprehended following the robbery, which occurred last November. They were sentenced at the Old Bailey Court on 25 July.
Hinds was found guilty of attempted murder, possession of a firearm with intent to endanger life and robbery. He was sentenced to 32 years imprisonment.
Sterling pleaded guilty to robbery and possession of a firearm and was sentenced to 11-and-a-half years in prison.
"The victim was very lucky to survive with the injuries he received. I would like to give special acknowledgement to the victim's wife who courageously fought off the attackers and attempted to get between them and her husband," Detective Sergeant Nick Hamer said.
"If it had not been for her actions, it is highly likely that more shots would have been fired at her husband, and the outcome could have been worse."