A man who beat his girlfriend's five-year-old son to death after he lost his shoe in a play park has been jailed for life on 25 July.
Marvyn Iheanacho, 39, was found guilty at Woolwich Crown Court of murdering Alex Malcolm after going into an "uncontrollable rage" and assaulting the boy in a play park in Catford, south-east London, last November.
The court heard how Iheanacho, who admitted previously beating the boy after he threw up in a taxi, began shouting at the five-year-old after realising he had lost one of his shoes while out Mountsfield Park.
Eyewitnesses described hearing Iheanacho shouting at Alex as well as loud banging and the area's gate "vigorously moving" as if it was being punched by someone. Another said they heard a child's voice "fearfully" saying sorry while being yelled at.
During the trial, the prosecution said the loud banging noise was Iheanacho assaulting the boy.
A post-mortem revealed Alex died as a result of head injuries. The five-year-old also had large areas of bruising to his face and body caused by being assaulted and slapped, a significant brain injury and internal bruising to his stomach, caused by a kick, stamp or punch.
Iheanacho has now been sentenced to life with a minimum of 18 years in jail for murdering Alex.
It has since been revealed that Iheanacho has a string of previous domestic abuse offences, including beating his partner in 2010 with a saucepan before punching and kicking her 13-year-old son when he attempted to intervene.
He was also found to have knocked another girlfriend unconscious in 2012. He was jailed in 2016 year for whipping another with a belt.
Upon sentencing, Judge Mark Dennis QC told Iheanacho that a "deeply entrenched character flaw" lead him to lose him temper and kill the boy. It was perhaps a matter of time before such violence ended in a tragedy like this."
At the time, Iheanacho, known to Alex as "Daddy Mills", was in a relationship with the boy's mother Liliya Breha.
After beating the boy, Iheanacho carried his lifeless body from the park to a mini cab office on Rushey Green despite it being clear the boy needed urgent medical attention and Lewisham Hospital being a short distance away.
He then travelled to Breha's home, telling her Alex had fainted after hitting his head. Iheanacho then assaulted his girlfriend as she attempted to call an ambulance.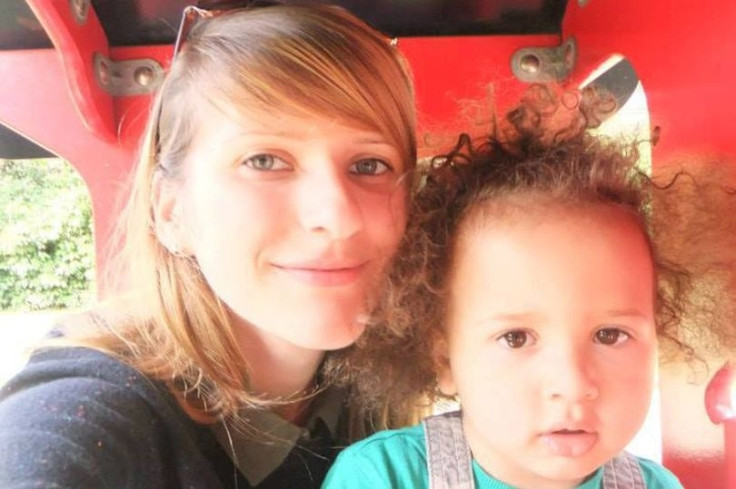 Emergency services were only called late that night after Alex stopped breathing and his lips started to turn blue. A CT scan at Lewisham Hospital revealed the boy had severe brain swelling. He was transferred to Kings College Hospital but died two days later on 22 November following an unsuccessful operation.
Iheanacho told the paramedics and police varying accounts of what happened to Alex, including saying he had fallen onto his knees and bumped his head, as well as falling from a climbing frame but not hitting his head.
Following his arrest, Breha later found a notebook in her home in which Iheanacho had written a page featuring the heading "mistakes". He wrote that he had problems with overwhelming anger and had previously beaten Alex for "sicking up in the cab". He later told police this incident occurred two months before he murdered the boy.
Detective chief inspector Tony Lynes, of the Homicide and Major Crime Command, said: "Iheanacho subjected that poor little boy to a brutal assault after flying into an uncontrollable rage just because Alex lost one of his shoes.
"Afterwards Iheanacho came up with various stories to try to cover his tracks, insisted his girlfriend lie for him and attacked her when she tried to get medical help for her unconscious son.
"It is no surprise the jury easily saw through his stories and while nothing can bring Alex back, I hope Iheanacho's conviction today provides his mother and father, and their families with some comfort."