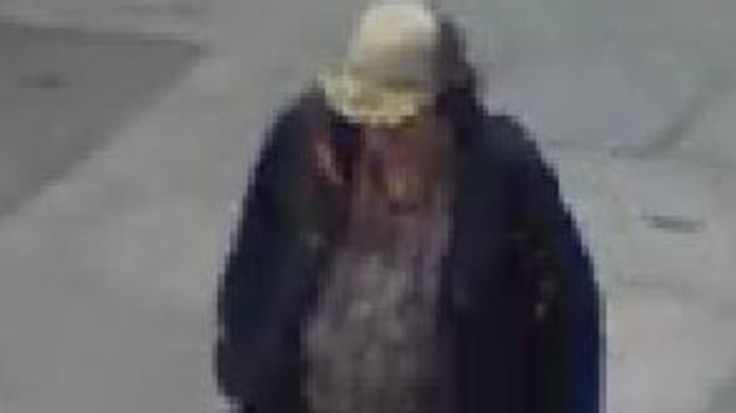 CCTV footage of a man suspected of sexually assaulting a child has been issued by police.
A boy aged six was molested at the Calthorpe Project, in Grays Inn Road, central London.
Staff members at the community centre said the man spoke with an Irish accent and appeared to be drunk.
One employee followed the man out of the drop-in centre and in to the street, but lost track of him.
The incident happened last July but Scotland Yard has only issued footage now.
Explaining the lengthy delay, Detective Inspector Neil Rawlinson said: "Numerous inquiries have been ongoing since the incident took place in an attempt to trace the suspect, who we believe was heavily intoxicated.
"Unfortunately those inquiries have not identified any individuals; the reason we have now taken the decision to go public given all other lines of inquiry have been exhausted."
The man is described as white, between 55 and 65 years old and with a large belly.
Police are urging anyone who recognises the man to contact investigators on 020 8733 5999 or Crimestoppers anonymously on 0800 555 111.