Police investigating the disappearance of RAF serviceman Corrie McKeague from Bury St Edmunds have released new images of potential witnesses they wish to trace.
The newly released CCTV images were taken in the town centre between 3.15am and 5.20am on Saturday 24 September - the date McKeague vanished.
Police believe the 23-year-old, who was last seen at 3.20am, may have visited Mildenhall, a small market that houses an RAF base about 15 miles (24km) north west of Bury St Edmunds.
His family have not heard from him since, although officers traced McKeague's mobile to neighbouring Barton Mills, near Newmarket.
Suffolk Police say all those pictured in the new images may have potentially vital information and have urged them to get in touch. Anyone with information about McKeague's disappearance is also urged to contact the incident room on 01473 782019 or Crimestoppers, anonymously if required, on 0800 555 111.
Detective Superintendent Katie Elliott said: "Officers have trawled through hundreds of hours of CCTV images and then carried out considerable work to identify everyone who was in the area around the time that Corrie disappeared.
"As you'll see from the images, some are of better quality than others, but it is important that we identify everyone who was in the area in the early hours of Saturday 24 September, as someone could, unknowingly, hold a clue that can help us find Corrie."
DS Elliott continued: "It should be stressed that these are just potential witnesses and it's possible they may not be aware that they may be able to assist but we are trying to rule out possibilities and therefore we do need to speak to you."
Cheryl Hickman, who manages The Bull Inn at Barton Mills where McKeague's mother Nicola Urquhart is staying, has raised over £20,000 via a JustGiving fundraising page to pay for a private investigator.
Hickman set up the page after McKeague's 48-year-old mother - herself a police officer - said she had lost faith in the police investigation.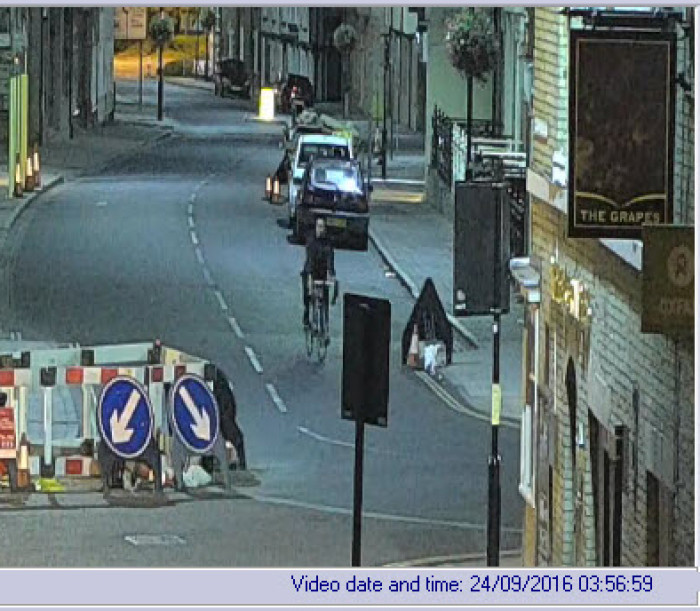 "The police have behaved in such a way that they have utterly destroyed any faith or trust I have in them actually trying to do something to find Corrie," she told Cambridge News.
"They have absolutely destroyed my belief that they are competent and they know what they're doing. This is more than just resources, this is an utter betrayal of trust."