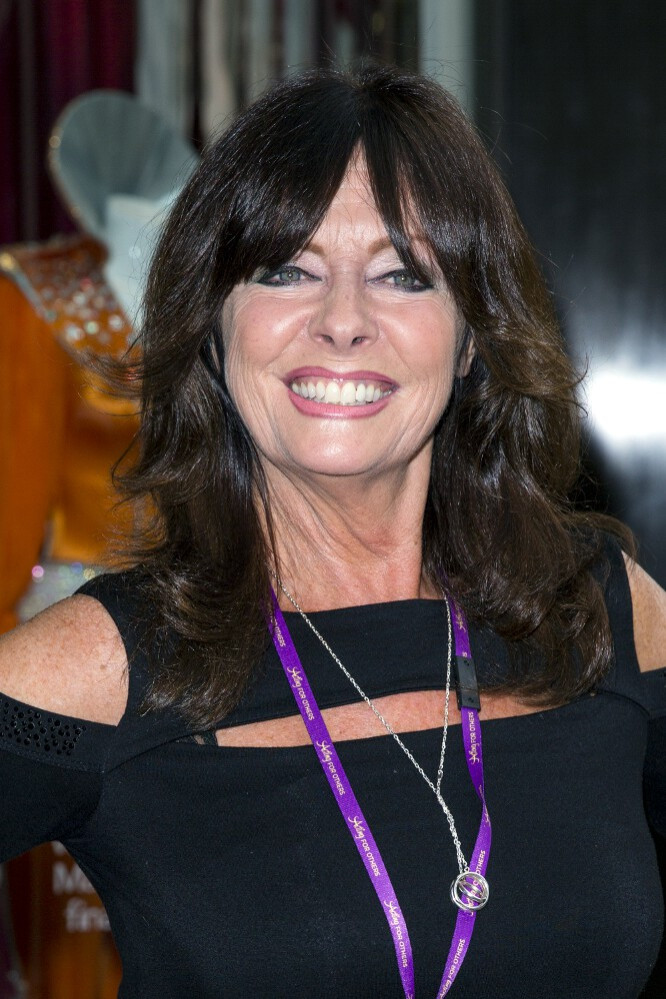 'Allo 'Allo star Vicki Michelle was taken to hospital after a fight on Celebrity Big Brother's Bit On The Side. The British actress was appearing as a guest panellist on the spin-off show hosted by Rylan Clark, when a fight broke out between American reality TV personality Farrah Abraham and former contestant Aisleyne Horgan-Wallace.
A verbal altercation began when Clark asked Horgan-Wallace: "Do you miss Farrah being in the house?" "No, I don't. She was just horrible," she replied. "She never took accountability for anything she did because she's a silly little girl. It's just pathetic.
"She's just nasty. There's one thing standing up for yourself and being a strong woman. There's another thing being a nasty horrible b****. " Addressing Abraham directly she said: "You've got your cheque, get on your plane and f*** off. No one likes you here."
The bitter exchange led to glasses being thrown across the table with Michelle, 64, caught in the crossfire. Security intervened and police were called.
A spokesman for Hertfordshire Police said: "Hertfordshire Constabulary received a report at 10.55pm on the evening of Tuesday September 22 regarding an incident which is alleged to have occurred in the Elstree Studios in Borehamwood. The incident occurred a short time before the call. Officers are currently making inquiries to establish the exact circumstances of what happened and will release further details when appropriate."
The show, which was recorded live, but with a time delay, had to be taken off air for 10 minutes. A Channel 5 spokesman said: "Celebrity Big Brother's Bit On The Side was interrupted this evening due to an incident on the set."
Commenting on the incident a source on the show said: "There was drink-throwing and glass-throwing and chair-throwing. Security had to rush in. Vicki went to hospital to get checked out, but she's OK."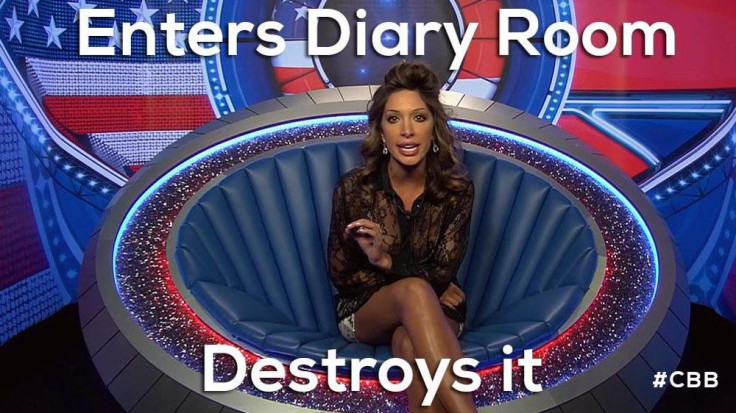 Clark tweeted: "Apologies, we had to cut transmission due to reasons out of our control. Thanks to our loyal audience and viewers." Appearing on ITV's This Morning he explained what had transpired and that meetings were taking place behind-the-scenes to decide how to address the matter on tonight's show (23 September)
Michelle later turned Twitter to reassure concerned fans that she is okay. "Been checked over ... going home now. B****y hurt! But thank you for worrying, I'm OK ... I think!"
Horgan-Wallace also alluded to the altercation on social media writing: "Thanx for the concerned tweets I'm fine at home There seems to be a lot of misconstrued stories I will set the record straight I'm tired now."
Abraham previously came to blows with Natasha Hamilton over a house shoppiing list and even threatened to kill her fellow housemates.