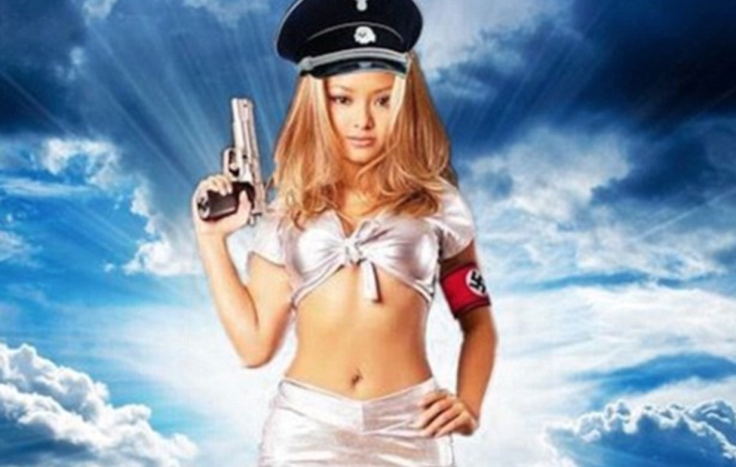 American glamour model Tila Tequila has been thrown out of the Celebrity Big Brother house after just one night on the reality TV show, following complaints she'd posed in a Nazi uniform and claimed to be Adolf Hitler reincarnated.
Campaigners had started a petition to get Tequila, 33, removed from the show after discovering she had expressed her admiration for the Nazi dictator, calling him "a brilliant artist" who was "ahead of his time" and adding that she had "the same hopes and dreams as Hitler". She also posted a picture of herself on Facebook in December 2013, which was photoshopped to show her in front of Auschwitz wearing a Nazi armband and hat and holding a gun.
After Facebook suspended her account, she wrote a post attacking the social network, calling it "Jewbook" and complaining: "The second I write a blog about how I sympathise with Hitler, I immediately get banned for 30 days AND they have removed majority of my posts."
A spokesman for Channel 5 said neither they, nor production company Endemol had been aware of her views: "When they were brought to our attention, she was called to the Diary Room for a discussion with producers and was subsequently removed from the house. The views Tila had expressed, and admitted to remain uncorrected, are totally unacceptable and, accordingly, her continued involvement in the programme was untenable."
Tila Tequila, whose real name is Thien Thanh Thi Nguyen, had previously posted on her website an entry titled "Why I Sympathise With Hitler, Part I." In the post, she called Hitler a "good man," writing: "Here is a man who was not a coward, stood up for his country in a desperate time of need... and yet not only did he try his best to help his country and people get out of what was a time of depression, economic collapse, high unemployment... he lost the war and was painted out to be a monster after his death. This is what breaks my heart."