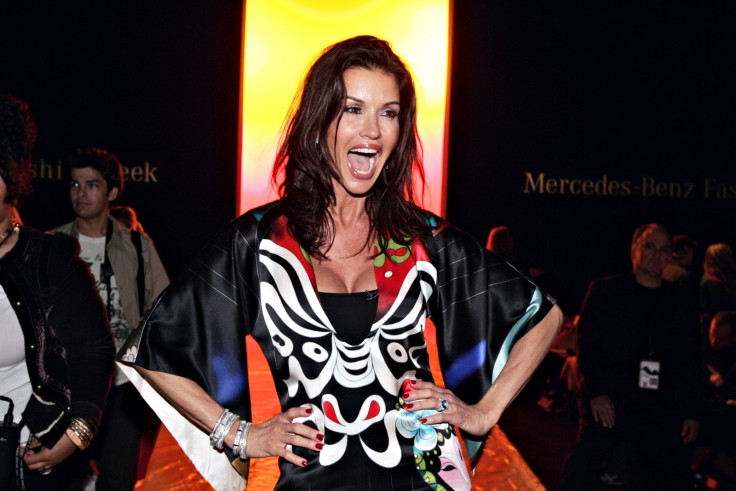 As if they didn't have enough to fight about already, the Big Brother housemates will almost certainly be reeling after learning that reports of their respective fees have been leaked. And to make matters worse there's a sizeable disparity in the salaries they have each been paid for living under the glare of the cameras 24/7 for public consumption.
America's Next Top Model judge and former supermodel Janice Dickinson has reportedly been paid £300,000 for her presence in the iconic Elstree compound, while the other housemates are commanding figures closer to the £100k mark.
Bobby Davro and Atomic Kitten singer Natasha Hamilton are reportedly looking at earning a paltry £75,000 a piece, while X Factor rejects Stevi Richie and Chloe Jasmine have fared considerably better, pocketing a six-figure sum between them.
Tila Tequila, meanwhile, left the house with nothing, forfeiting her £110,000 fee after a two-year old photo of the model dressed as a Nazi emerged. She has since isued an apology and reportedly threatened to sue the show for her fee, eventhough she only managed to spend one day in the house .
Dickinson, who is famed for speaking her mind, joined the house along with comedian Davro, a day after the launch event and wasted no time making her presence felt. The 60-year-old, who also appeared in I'm A Celebrity Get Me Out of Here!, has already been given a formal warning for 'pretending' to spit on Austin Armacost.
But while she has already more than earned her fee after her explosive spats with her fellow housemates, she is by no means the highest earning housemate the show has seen.By comparison Katie Price, the winner of the last series, took home a cool half a million, while 'Britain's most hated woman' Katie Hopkins, was paid a reported £400,000. Hopkins also went on to carve a lucrative, though somewhat questionable TV career off the back of Big Brother.
Channel 5 have declined to comment on reports of the leaked salaries.
Celebrity Big Brother continues every night at 9pm on Channel 5.