New Celebrity Big Brother 2016 contestant Stephanie Davis has opened up about her brief romance with former One Direction singer Zayn Malik. Previous reports claimed the ex-Hollyoaks actress would reveal all the details about her relationship with the pop star but Davis, 22, has stated she will be keeping quiet after clearing the air.
The former soap star, who entered the CBB house on 5 January 2016, is believed to have dated Malik, 22, in 2011 following his split from his fellow X Factor contestant Rebecca Ferguson. In an interview with Channel 5 prior to entering the house, Davis said: "It's rubbish, I'm not about to spill beans.
"It was years ago, I don't know why people are still bothered. Zayn is a good guy and I've not a bad word to say about him, and I know he's not got a bad word to say about me. It lasted five months – is that even a relationship? It ended well. I hope he's happy now he's left – I think that's the best thing he could have done for himself. I hope he votes for me!"
In the previous report that claimed Davis would tell-all about Malik during her time on the reality series, a source told The Daily Star: "Stephanie and Zayn got very close behind closed doors before the story hit the papers. Let's just say they know each other very well."
Davis starred in Channel 4 soap Hollyoaks for five years from 2010 until her contract was reportedly terminated in July 2015. Explaining how she hopes her appearance on CBB will diminish the public's "horrendous" perception of her, Davis said: "This is probably the biggest, scariest thing I can do – I'm putting myself out there, I'm vulnerable, I'm on my own, they could absolutely annihilate me if they wanted to. I think people think I'm like my character, but I couldn't be any more different."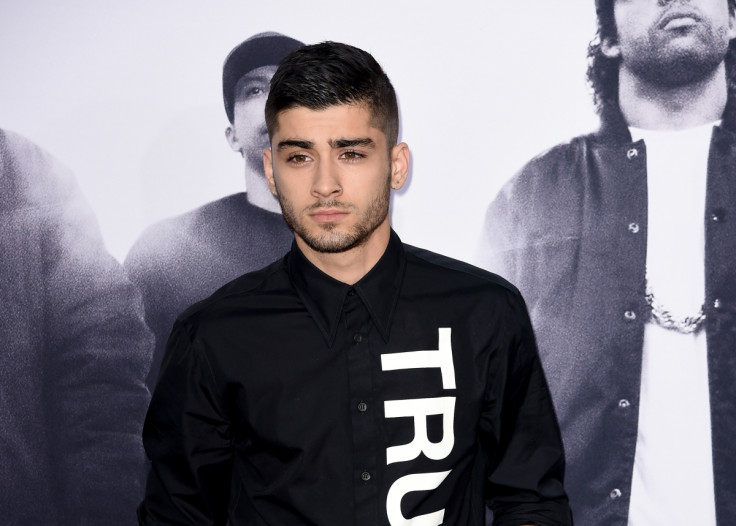 The actress is now in a relationship with Sam Reece, whom she says has been her "rock" throughout her difficult period. Opening up about their relationship, Davis revealed: "When I said goodbye to him, it was like someone died. Even if I go for a poo, we speak to each other – there are no boundaries. I love him to bits, he's been my rock. People go through a lot worse. I'm doing this for us – we've got an exciting year coming up together. He desperately just wants people to see why he loves me."
Among the contestants joining Davis in the CBB house are David Gest, Jonathan Cheban, Kristina Rihanoff, Scotty T and Daniella Westbrook.