Miley Cyrus wants Liam Hemsworth 'back in her life full time'?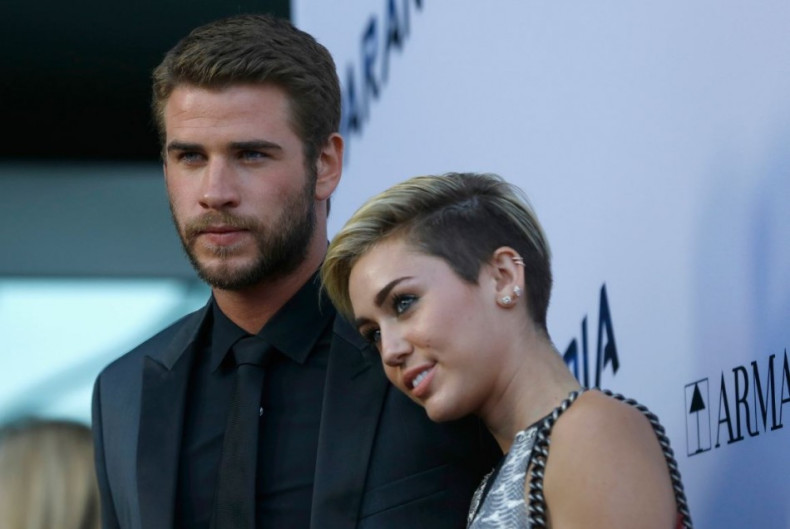 Is Miley Cyrus hoping to get romantically involved with Liam Hemsworth again? The former Disney star and the Hunger Games actor were allegedly spotted together in his home country, Australia during the holiday season.
The two were also rumoured to have spent New Year's Eve together. A source apparently told Hollywood Life: "She wants Liam back in her life full time, she'd love for 2016 to the year they get married. She's been slowly working towards that for months."
"Miley would have been happy to jump right back in full time with Liam right then and there, but she knew she had to be patient and let him be the one to lead the way," the insider is said to have added.
Hemsworth and Cyrus started dating in 2009, when they co-starred in Nicholas Sparks's film, The Last Song. In 2012, Hemsworth had proposed to the Wrecking Ball hitmaker with a 3.5-carat Neil Lane diamond ring. The couple made their last public appearance together at the premiere of his film Paranoia at the DGA Theater in Los Angeles, before he officially announced his split from her.
Following the break-up, Cyrus started dating Patrick Schwarzenegger. However, in March 2015, reports emerged that the son of Arnold Schwarzenegger and Maria Shriver cheated on her with a mystery brunette while partying in Cabo San Lucas, Mexico.
"In a way Patrick is the one she can thank for pushing them together," the source continued. "Because when he cheated on her Liam stepped up to the plate to help her get through it. His support helped her cope with the way Patrick humiliated her and since then things have been inching along between them."