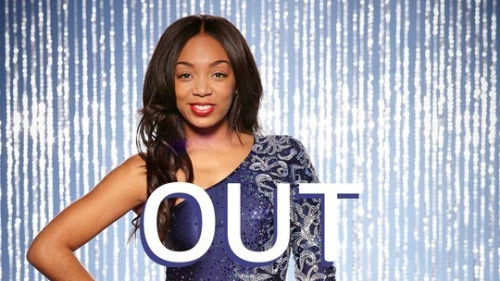 Ray Quinn has scored the first forty of this series of Celebrity Dancing on Ice.
His steamy flamenco had the judges reaching for their maracas as he got everyone in the mood for some Spanish dancing.
The reality TV star scored a perfect forty with a performance that won him a standing ovation with a routine that left everyone spellbound.
"That was sublime," said Jason Gardiner. "Perfection. Every nuance. Everything that we needed to see in a flamenco performance. It was masculine. It was strong. It was sultry. It was sexy."
Robin Cousins was equally effusive in his praise. "You performed exactly the same as your partner, who is the professional skater and you're the celebrity. What was glorious is it ticked every box."
Overwhelmed by the comments, a relieved Quinn said: "I'm buzzing. I'm absolutely buzzing. My mum will be screaming at the TV. I'm made up."
The dance themed episode saw Suzanne Shaw mesmerise the audience with a graceful balletic performance.
"I thought the ballet translated so beautifully on the ice. You looked like a fairy in a musical box," said Ashley Roberts. "You were flying through the air like Baryshnikov."
Clearly in a good mood, Gardiner too was generous in his praise. "It was stunning it was sublime you brought so many of the elements of ballet that we needed to see. I just love all of those touches. It was seamless. It was beautiful. Together it was poetic."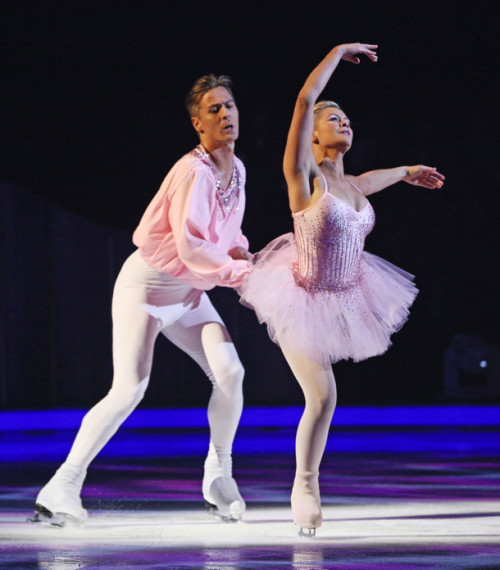 Sam Attwater brought a touch of Bollywood to the ice in a bhangra inspired routine. Dressed in a traditional wedding outfit the actor spiced up the dancefloor with a high paced performance.
Gareth Gates went street for his routine, but didn't manage to convince the judges that he was down with the kids.
"Gareth you're as street as Sesame Street. It wasn't sharp, it wasn't fierce there wasn't enough in it," said Gardiner.
Rival judge Karen Barber was more encouraging. "You bought street to the ice but I think its all about the entertainment tonight and that's what you brought."
Admitting that it was unfamiliar territory for him, Gates replied: " I'm more sweet than street so oh well."
The singer did manage to get through to next week however as Zaraah Abrahams and Kyran Bracken found themselves in the dance off.
Performing to Chasing Cars Bracken was not about to bow out without a fight. "I'm looking forward to it and giving it a blast. We both want to go through to next week. It's my passion."
"I'm sad to be in the skate-off but I love that routine," said Zaarah.
With both celebrities performing to a high standard, show host Phillip Schofield said: "This is the toughest skate off we've had yet."
The judges were divided with Ashley Roberts and Karen Barber voting to save Keiran while Gardiner went with Zaarah. But Robin Cousins made the casting vote that meant Keiran would skate for another week.
Making an emotional exit Zaarah said of her experience on the ice: "Its been wonderful. I'm so sorry to say goodbye to everybody. Andy's wonderful. Thank you to everybody, so so much."
The battle to become the Ultimate Celebrity Dancing on Ice champion continues on Sunday 2 February at 6.15pm.