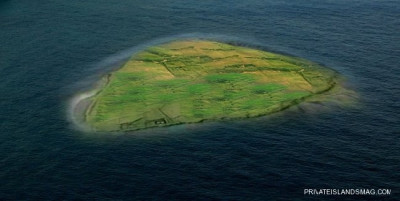 In a move which is the stuff of dreams for most people, Larry Ellison, CEO of software company Oracle, has bought 98 percent of Hawaii's pineapple island, Lanai.
Lanai's 141 square miles of tropical paradise will become Ellison's very soon with the sale agreement signed over a month ago. The island was previously owned back in the 1920s by the founder of Dole Foods.
Ellison hasn't said what he plans to do with the island, but the sellers have indicated that he is planning on making significant investments which will create jobs and stimulate tourism.
While the sale price has been kept secret, it has been reported locally that current owner Cooke & Cooke Inc was looking for between $500m and $600m for the island.
Lanai, which lies in between Honolulu and Hawaii off the west coast of the USA, has 50 miles of coastline, two tourist resorts (including a luxury Four Seasons hotel) and no traffic lights. The island is home to 3,200 inhabitants, though what they will think of Ellison as their new landlord is unclear.
Ellison is the world's sixth richest man according to Forbes and is well known for his love of the outdoors and sailing in particular. Ellison broke off recently from his nautical pursuits to appear in court during the high-profile legal battle with Google over Java patents.
This is not the first strange acquisition by Ellison as he once purchased the Indian Wells tennis tournament just so it would remain in the United States.
And of course Ellison is not the only wealthy individual to buy his own island, and we've put together a list of nine other celebrities and business people who wanted that little bit of extra privacy and so purchased their own little bit of paradise.
Click on the image above to start the slideshow.