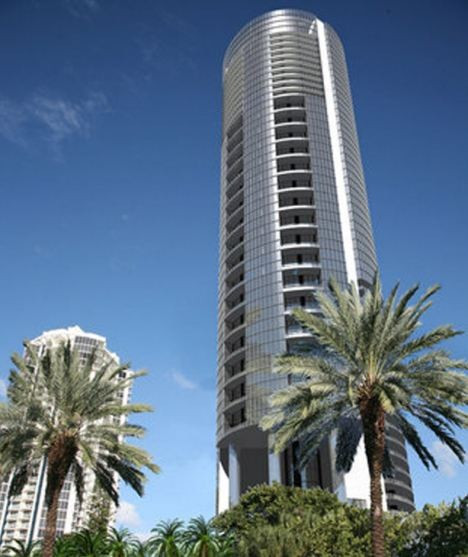 Sunny Isles Beach, Florida, has approved plans to build a ground-breaking luxury condominium complex which will use rotating lifts and robotic arms to allow residents to park their cars right outside their homes.
The 57-storey Porsche Design Tower is set to cost $560 million (£350 million) and will feature luxury apartments that will cost up to $9 million. Each apartment will have designated car parking spaces outside the front door, with room for up to four cars to be accommodated.
"You don't have to leave your car until you are in front of your apartment," said Juergen Gessler, chief executive officer of Porsche Design Group, which is partnering with local developer Gil Dezer to create the structure.
Special parking alcoves will be visible from the apartments, "so people with fancy cars... will have a really nice view of them," he said.
Drivers will simply pull up and sit tight as a robotic arm lifts their vehicle up onto one of the elevator platforms, which then takes them up to the desired floor. Once at the right level, the robotic arm will slip the car into the correct parking space, eliminating the need for manual parking.
"What this is really doing is taking two technologies that have existed for centuries and putting them together," said Gil Dezer, president of Dezer Properties. "It's taking the robotic arm and it's putting it in an elevator."
The complex will also boast high-rise swimming pools on alternate floors, providing a space to relax and unwind for stressed residents.
Dezer said he hopes other buildings around the world will be constructed like the Porsche Design Tower, but not too many.
"We want to keep this really exclusive and not have this become a McDonald's kind of style. The tower is going to change the skyline of Miami Beach," Dezer said. "This is something Floridians should be proud to have in their state."