Celine Dion broke down as she paid tribute to her late husband Rene Angelil during a "celebration of life" memorial service at the Caesars Palace's Colosseum in Las Vegas. The music producer and manager had been battling throat cancer since 1998.
He died at his home in Las Vegas on 15 January, two days before his 74th birthday.
Fighting back tears, an emotional Dion spoke movingly as she paid tribute to her husband of twenty years. "This is my home away from home. At the same time I'm supposed to feel extremely comfortable being home and right now I'm not sure how comfortable I feel," she said.
"I feel his love in this room. I feel his strength and his warmth being reflected in all of you," she said. "Rene always surrounded me with the best people who believed in us and always worked so hard on our behalf."
She described how Angelil protected her in the early days of her career. "I was never part of any of the meetings that he had where he had to say yes or no. He protected me from day one for the rest of my life, I am pretty sure of that," she said.
"The love of my life...would be so happy to know we are all here together telling stories, sharing memories, playing some of his favorite music. And especially in this beautiful theatre which many years ago was one of his dreams come true."
With tears welling in her eyes, she said: "On behalf of my family, thank you again for being here with us this evening for this beautiful tribute to mon amour. Rene I love you, so much, merci, good night."
The couple's eldest son, Rene-Charles, 15, and his half-brother Patrick, Jean-Pierre and half-sister Anne-Marie Angelil supported the 47-year-old singer on stage. The 400-strong crowd included guests from the Las Vegas entertainment industry who joined the celebration of Rene, which was streamed live. Music producer and singer/song-writer David Foster performed at the memorial and the five time Grammy winner's hit song "Because you Loved Me" was played in an interlude between speeches.
Friends described Angelil as a kind, generous man who loved his family, gambling and entertaining but who devoted his life to his wife and her talent.
The couple met when Dion was just 12-years-old with 38-year-old Angélil becoming her manager and mortgaging his home to help her make her first record. They began dating seven years later, and while Dion's mother did not approve of the relationship, they were married in a lavish wedding broadcast on Canadian TV in December 1994. Celine referred to him as 'the only boyfriend I ever had'.
Just a day after Angelil's funeral, Dion mourned her 59-year-old brother who also lost his battle with cancer. Following her husband's death, Celine penned an open letter to thank fans for their support. In a message on her official website she expressed her "gratitude" to fans.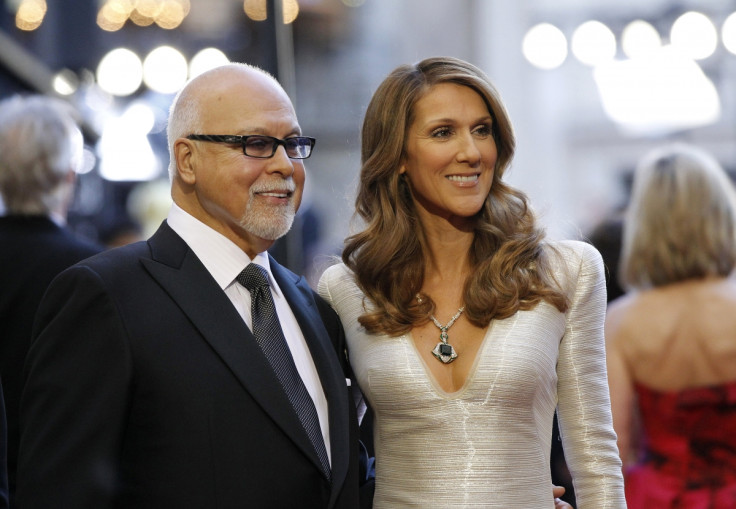 "We thank from the bottom of our heart all the people who have expressed their love for Rene during these trying times. My family and I are deeply touched by the outpouring of love and support from so many people who have touched our lives during these past few days," she said.
The French-Canadian couple had celebrated their 21st wedding anniversary on 17 December. They had sons, Rene-Charles and five-year-old twins Nelson and Eddy together, while Patrick, Jean-Pierre and Anne-Marie are Angelil's children from previous marriages.