Rene Angelil, the husband and former manager of superstar vocalist Celine Dion, has died aged 73, the singer has announced. The Montreal-born former singer and manager, married Dion in 1994 and the pair had three children.
The father-of-six died at home in Las Vegas from throat cancer, which he had battled since 1999, just two days before his 74<sup>th birthday. He had also struggled with heart problems after an arterial blockage in 2009.
Dion took a career break in 2000 after his original diagnosis of cancer and then again in early 2014 when he was diagnosed for a second time. Dion announced the news on her website saying Angelil "passed away this morning at his home in Las Vegas after a long and courageous battle against cancer".
Angelil was born in Montreal in 1942 to Lebanese and Syrian parents and after singing himself he managed a number of groups in Canada including Québec entertainers René Simard and Ginette Reno. He was approached to manage Dion by her parents when she was aged 12 after sending him a demo tape.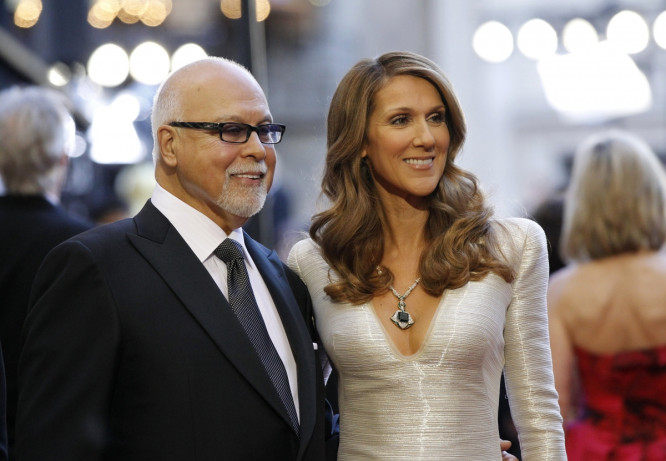 He says that he mortgaged his home to pay for the production of her first record. Dion has now recorded 25 studio albums. Currently she is the fifth-best-paid recording artist in the world, with a value of some £437m ($630m), and dozens of dates arranged to perform at Caesars Palace in Las Vegas this year.
Speaking to USA Today in 2015 she said Angelil insisted she returned to the stage: "I didn't want to be here at first, I don't need it. Don't get me wrong, I love singing for people, but I have priorities," Dion, 47, said.
"But René really gave me a gift," she says. "All my grieving, it was during this last year. I think I've got this. For now. When it hits me, it's going to hit me. But my biggest job is to tell my husband, we're fine. I'll take care of our kids. You'll watch us from another spot."
Her 1999 song My Heart Will Go On, from the soundtrack of the film Titanic, won two Grammy awards. Angelil stepped down as her manager in 2014.