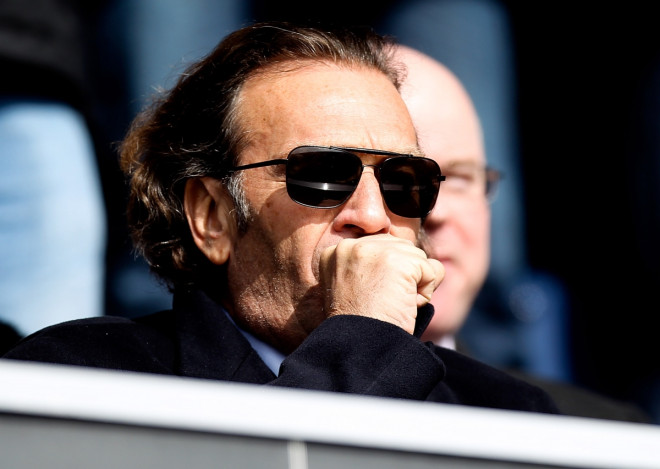 Massimo Cellino has returned form Italy and is getting started on his overhaul of Leeds with the new owner preparing to sack Brian McDermott for a second time in favour of Benito Carbone.
The Daily Mail claim that Cellino has already held talks with the former Sheffield Wednesday player and is hopeful that he can replace McDermott after Leeds take on Birmingham today.
Cellino has made his feelings toward McDermott clear from when he began his takeover of the once-Premier League giants, with the Italian businessman attempting to sack the manager at the end of January.
McDermott has continued to insist that he will work with Cellino, who was cleared to take over Leeds despite the Football League attempting to block the move this month.
But the Cagliari owner has been open over his disdain for the former Reading manager, recently telling a fan-led radio show that he still plans to remove him when the takeover goes through.
"The coach is maybe a good coach, but he doesn't know how to manage a club," he said.
"I tried to sack him, but they don't let me. If I think he is not good for the team I have to sack him.
"I work for the team. I don't like him and I don't understand him very much."
And it would appear that Cellino prefers Carbone, who has made a positive impression so far in Italy's second division and made his intention to move into English football clear.
Carbone told the newspaper that he has been backed by Italy manager Cesare Prandelli, saying: "If I was offered a Premier League job tomorrow, I would not be afraid. I would be ready for it.
"I have already managed in Italy's lower divisions, and I recently turned down two offers from second-tier clubs there and one from the third. This is where my future is, in England. It is the place to be. All I ask is an opportunity, and if clubs are not sure, they can call Prandelli.
"He knows me and my qualities to be a manager, from my time playing for him in Italy, and he said he would always give me a reference.
"He is an outstanding coach and incredible person. We were together at Parma when the financial scandal hit, and the players went without wages for months on end.
"The whole club could have fallen apart, but he had made us into a family. We were a tight-knit group, and we saw it through. Italy are in safe hands at the World Cup."
The 42 year old will have his work cut out for him at Leeds; this season the side have fought to stay out of the relegation zone at times and are currently 16th in the table having lost seven of their last 10 matches.
Uncertainty over the ownership of the club is bound to have played a part in the Whites' downturn in form but Cellino has promised that he will get Leeds back into the Premier League and fighting for top-flight trophies within the next two years.