Anti-Balaka Christian fighters have kidnapped the vice president in Central African Republic (CAR) in the wake of a new surge in violence between Muslim and Christian militias.
The CAR conflict erupted when by Michel Djotodia, a Muslim, overtook Christian former president Francois Bozize in 2013. As a result of the political unrest, Muslim Seleka and Christian anti-Balaka militias have engaged in tit-for-tat violence that killed thousands of people and prompted hundreds of thousands to flee their homes.
President Michel Djotodia – who replaced Bozize following the coup – was forced to resign in January 2014, as he was accused of being unable to halt the unrest. He was replaced by Catherine Samba Panza, deemed as politically neutral.
Anti-Balaka demands to government
Around 50 armed anti-Balaka forces stopped the car transporting the vice president of CAR's National Transitional Council, Léa Koyassoum Doumta, as she was returning from a funeral around 90 kilometres from Bangui at 4pm on Sunday (18 October).
The militias disarmed the two security guards travelling with her before taking them to a location out of sight.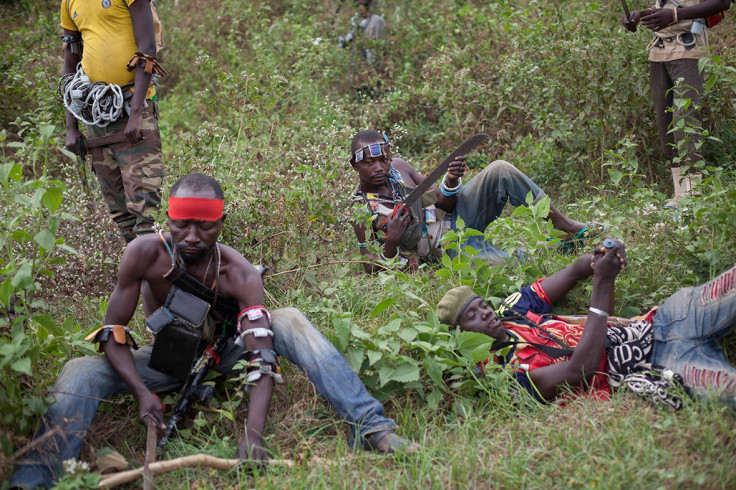 Doumta explained how she negotiated for more than two hours with her abductors before they released her with a list of demands for her government.
Later on Sunday, the militias then kidnapped six CAR gendarmes, who they only released after the government intervened.
The anti-Balakas demanded, among other things, the release of several people arrested earlier in the week.
At the time of publishing it was still unclear whether the government had responded to any demands.
New surge of violence
This month, CAR's interim president Catherine Samba Panza announced the postponement of a presidential election following renewed violence that left dozens of people dead in the capital Bangui.
The capital Bangui was under lockdown at the end of September after 42 people were murdered in retaliation following the decapitation of a Muslim motorcycle taxi driver.
Members of the Christian militia attacked the Ngaragba prison in Bangui, freeing more than 500 prisoners – most of them so-called "anti-Balaka" Christian fighters.
An investigation on war crimes by the International Criminal Court is ongoing.