Vizio announced its first ever Windows 8-powered tablet - the Vizio Tablet PC - at the 2013 Consumer Electronics Show (CES) in Las Vegas.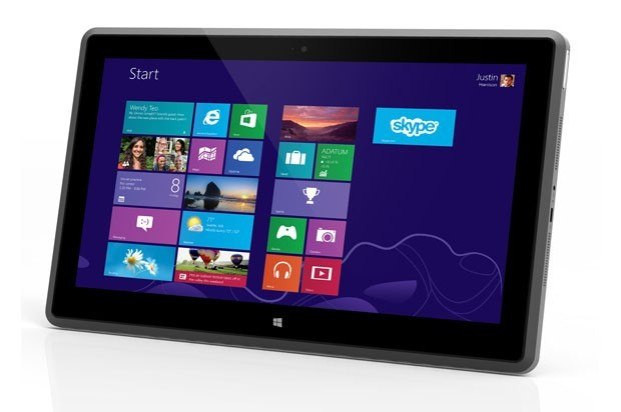 Follow all the news, reviews and rumours on our CES 2013: Live Blog
Vizio has announced the 11.6in Vizio Tablet PC which runs on the Windows 8 Operating System (OS). This will be the company's first ever tablet running the Windows 8 OS. Engadget reports the device is powered by a dual-core processor clocked at 1GHz and pairs with an AMD Z60 chip. It will be among the first Windows 8 tablets to be powered by the AMD processor. The tablet will allow users to run desktop apps as well as HD games.
The 11.6in slate sports fairly standard specifications. These include a 1080p display, 2GB of RAM, 64GB of Solid State Storage and a two megapixel front-facing camera. In terms of connectivity, the Vizio Tablet PC will provide micro-HDMI and micro-USB ports.
The device comes with pre-installed Microsoft Signature software with zero bloatware. As of now, there is no information about the device's pricing and availability.
Vizio first hit the PC market last year, when the company introduced its line-up of Windows 8-powered PCs. The 24in and 27in All-In-One Touch PC equipped with 10-finger capactive touchscreen display made its debut back in October. In addition to the All-In-One Touch PC, the company introduced two Ultrabooks and a Notebook - Vizio 14in, 15.6in Thin + Light and 15.6in respectively. Both the Ultrabooks and Notebook features a multi-gesture touchpad that lets users to navigate through touch-centric features via swipe, tap and pinch gestures.