CES 2016 was as much a car show as it was a technology one. The annual event in Las Vegas attracted more car companies than ever before, and what they showed off offers a glimpse into both the near and far futures of the car.
The way we drive is changing slowly, but these changes are vast, unlike anything the auto industry has ever seen before. If half of the car tech shown at CES makes it to reality, then the very concept of private transport will be changed beyond recognition forever. Here is your complete guide to all of the major motoring announcements from CES 2016.
Faraday Future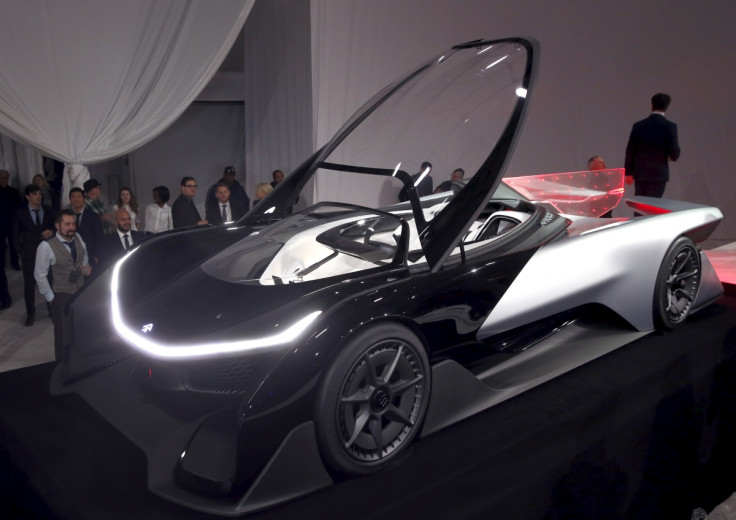 First to show its hand was Faraday Future, a new company tackling both how cars are made and how they are used. FF, as it prefers to be called, is a US company with billions of dollars of private Chinese backing. It showed off its first concept car, the FFZero1, at CES. The car looks like a Batmobile and has a claimed all-electric power output of 1,000 horsepower.
This car will never, ever go on sale and it is very unlikely to ever actually drive. But it is the first step in a long journey and has already attracted global headlines. What FF does next is anyone's guess, but it has previously hinted at producing an autonomous, Uber-like transportation service. It also wants to build an autonomous car platform, on to which a range of six vehicles, all built in the US, will fit.
Toyota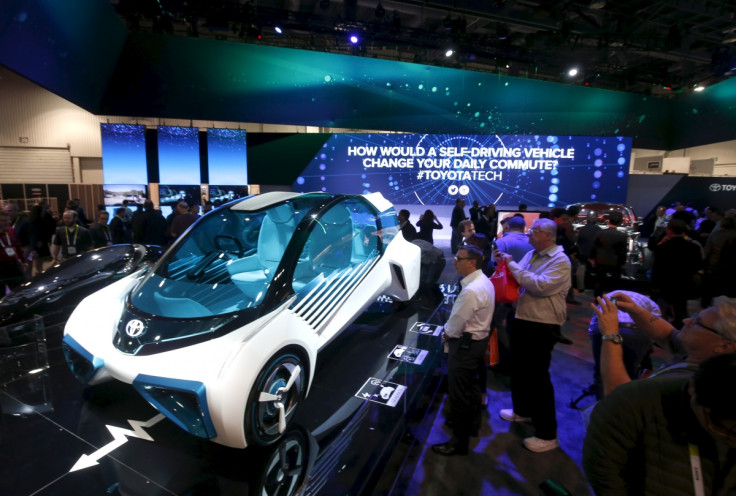 Toyota is placing big bets on hydrogen, rather than electricity, being the true successor to petrol and diesel. The FCV Plus concept, appeared at CES and is a hydrogen-powered concept car that generates electricity from a hydrogen fuel cell. This drives the car but can also be hooked up to an external fuel cell and used to power your house too.
Also shown off at CES was Toyota Smart Centre, a cloud-based system that connects "people, vehicles and communities" to blend together data gathered from people's actions and how they use their cars, plus how cars interact with the environment, to help make driving easier and more efficient. It is all a bit vague for now but getting vehicles to talk with each other and their environment is a goal of many automakers.
Volkswagen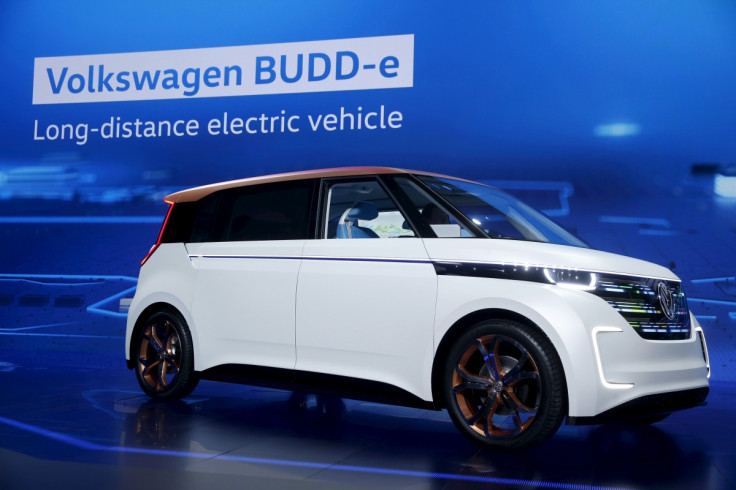 Hoping to put the diesel emissions scandal behind it, Volkswagen was at CES to promote a new voice and gesture system for the VW Golf, a "car dashboard of the future", and the BUDD-e, an all-electric minivan. Teased weeks ahead of CES, the BUDD-e has a range of around 300 miles and is a nostalgic throwback to the VW vans of the 1960s.
All analogue dials and controls have been replaced by screens; the dashboard is a single screen and there is a second, 31in touch display on the inside of one of the rear side windows.
The van can be recharged by 80% in 30 minutes; solar panels on the roof help to keep the battery topped up on sunny days. Despite it size, the BUDD-e can accelerate from 0-60mph in 6.9 seconds, although the top speed is a relatively conservative 112mph. VW is unlikely to put the BUDD-e on sale anytime soon but the large size and extra space for batteries make the minivan a sound option as an electric vehicle.
Audi
Fellow German carmaker Audi had a major presence at CES 2016 but where VW went for a far-out concept, Audi took a more grounded approach.
On a stand with three production cars and just one previously seen concept (the e-tron Quattro), Audi showcased a new computer screen dashboard with a second touch display for the climate controls. This is an evolution of dashboard shown at CES 2015, which now appears in the new Audi TT, so we can fully expect the new set up to enter production in 2017.
Audi also showed how OLED lights are coming to exterior lighting, having already found a place inside its cars. The company says OLEDs are well suited for rear lights, brakes and indicators, and made its point by showing off a 3D boot light that resembled flames licking their way across the back of the car. Useless, but cool nonetheless. Finally, Audi demonstrated how virtual reality headsets can be used to show a car in different colours and specifications to customers without it being parked in the dealership.
Kia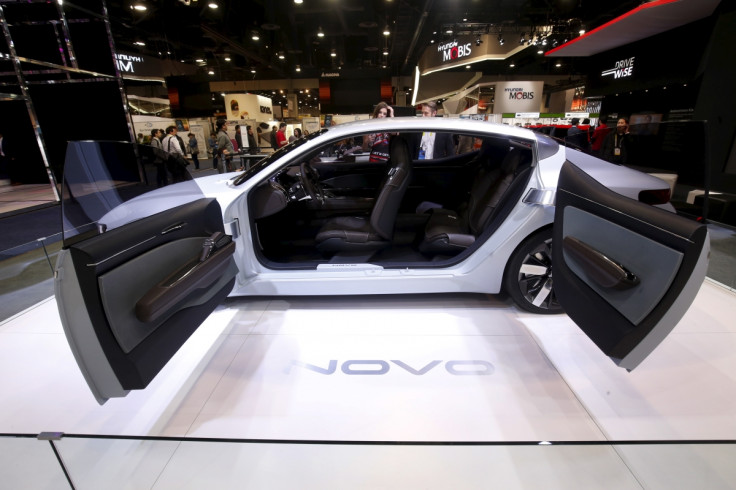 Korean carmaker Kia launched its Drive Wise sub-brand, which it hopes will begin selling autonomous cars to the public by 2013. This is 10 years after Ford and Google hope to achieve the same thing, but Kia's ambition should not be brushed aside; the company hopes 2030 will see cars capable of being sent out to collect you from the pub. Who wouldn't want that?
The company has been granted a licence to test autonomous cars on the roads of Nevada, and it will invest $2bn (£1.4bn) into fast-tracking autonomous car development between now and 2018. Other features announced at CES include a fingerprint reader to set a car up (seating position, music, climate etc) depending on who is driving, and gesture controls similar to those found on the new BMW 7-Series.
McLaren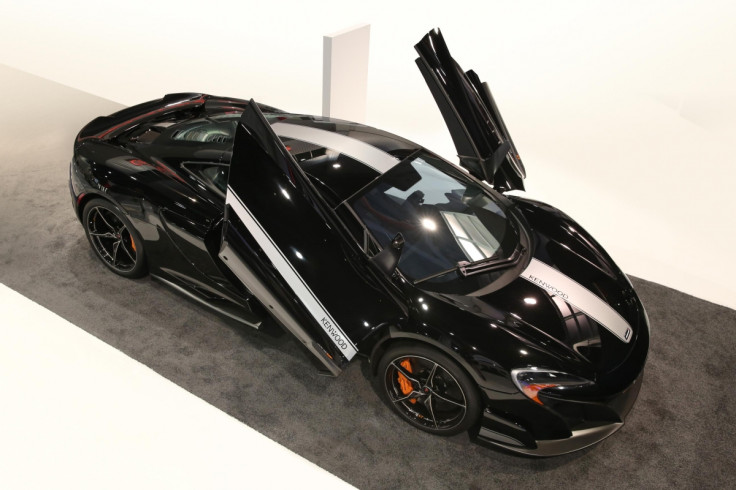 Official partner Kenwood used CES to show off a McLaren 675LT with a modified interior. The car does away with rear-view mirrors, replacing them with cameras and a display on the dashboard, which no longer features any traditional dials or controls. Instead, all information is provided on a head-up display projected on to the windscreen, and controls appear on the steering wheel, which is borrowed from the track-focused McLaren P1 GTR.
BMW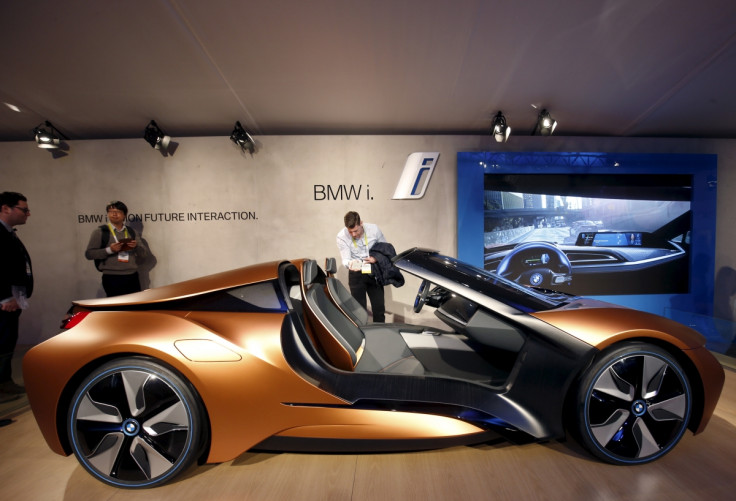 A concept i8 with no doors or wing mirrors was the highlight of BMW's stand at CES 2016. The car looks a lot like the regular i8 – and the i8 Spyder concept that BMW has shown off twice before – but has no doors. It is a design reminiscent of the 1989 BMW Z1, which had doors that slid down and folded underneath the car. Following several other manufacturers, BMW wants to get rid of door mirrors, replacing them with cameras that offer a wider view and improved visibility at night.
BMW's concept featured an interior dominated by a 21in screen controlled by a new gesture system called AirTouch, an extension from the hand gestures already used by the 2016 7-Series.