The age of the smart home is here. From robot vacuums you can command from the other side of the world to fridges that can tell you when your food is going off, major manufacturers are investing in technology that is making our homes smarter than us.
At CES in Las Vegas there was a shed-load of new gizmos that are turning our once dumb domiciles into intelligent habitats and we rounded-up our favourite picks from the show.
Samsung
Samsung's stand at CES dedicated a huge chunk of its floor space to smart home products. It's most impressive was its connected fridge called the Family Hub refrigerator, which features a 21in display on the door to tell you everything that's going on inside. With a camera on the inside of the fridge you can check in on what you've got inside from anywhere, anytime via a Samsung mobile.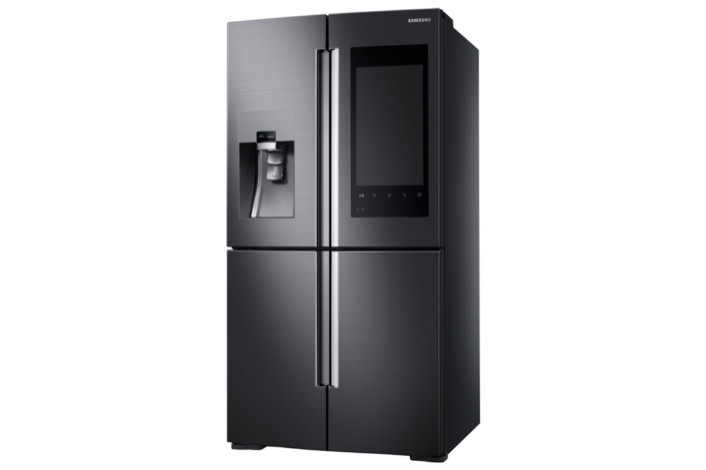 The fridge will also inform owners when food is about to go off by sending alerts to your mobile. As well as what's going on inside the display can also be used to inform owners about the traffic on their daily commute, family members can ping messages and reminders to the screen, you can mirror TV and movies from Samsung televisions (series 6400 upwards), you can use it to find recipes, control your home audio and also order more groceries online. The Family Hub fridge has not been given a release date yet, but rumour has it that it comes with a price tag of $5,000 (£3,420).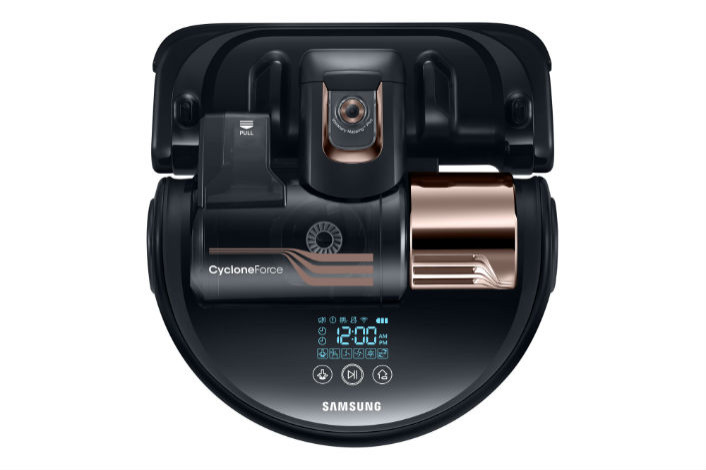 You can't have a CES show without a robot vacuum and we were not let down. Samsung's robot vacuum, PowerBot, was whizzing about using a camera on its top to scan rooms to ensure it picks up every speck of dirt. It is also able to be controlled by owners via their smartphones so you can tell it which room you want it to clean.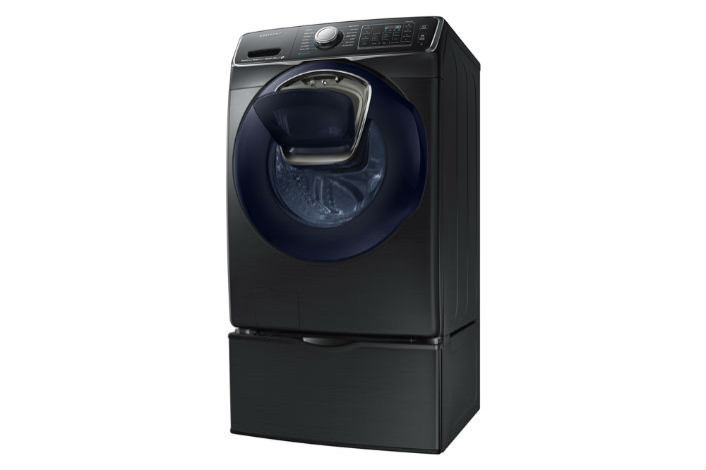 Samsung's line-up of rather beastly washing machines are kinder than they look thanks to a clever little feature call AddWash. This has been shown off before so is not new to CES, but it is still worthy of a mention. It allows anyone who has forgotten to put an item of clothing in the wash to simply open a small window on the door and pop it in, thus eliminating the need to put on a whole new cycle.
LG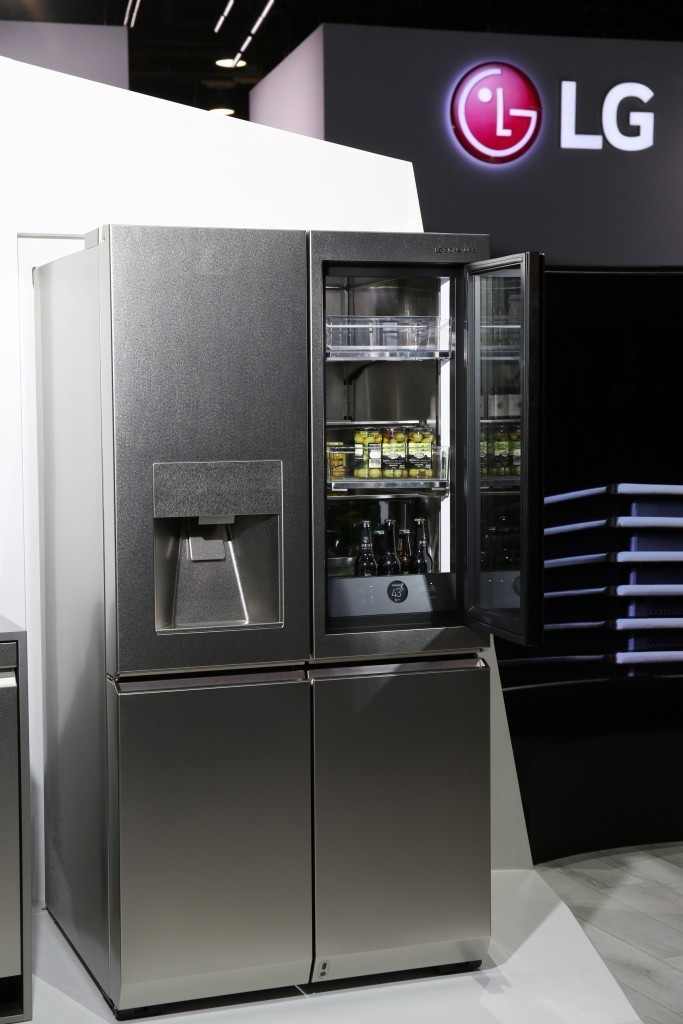 Aside from big-screen TVs on show from LG, the company also showed off its presence in the smart home scene. It too had a smart fridge to parade with a prototype model complete with a door-in-door feature that allows owners to peek inside by simply knocking on the glass rather than opening the whole door. It also employs a clever hands-free opening system where you place your foot over a projected beam on the floor and it'll automatically open - similar to the boot opening technology seen on Ford models.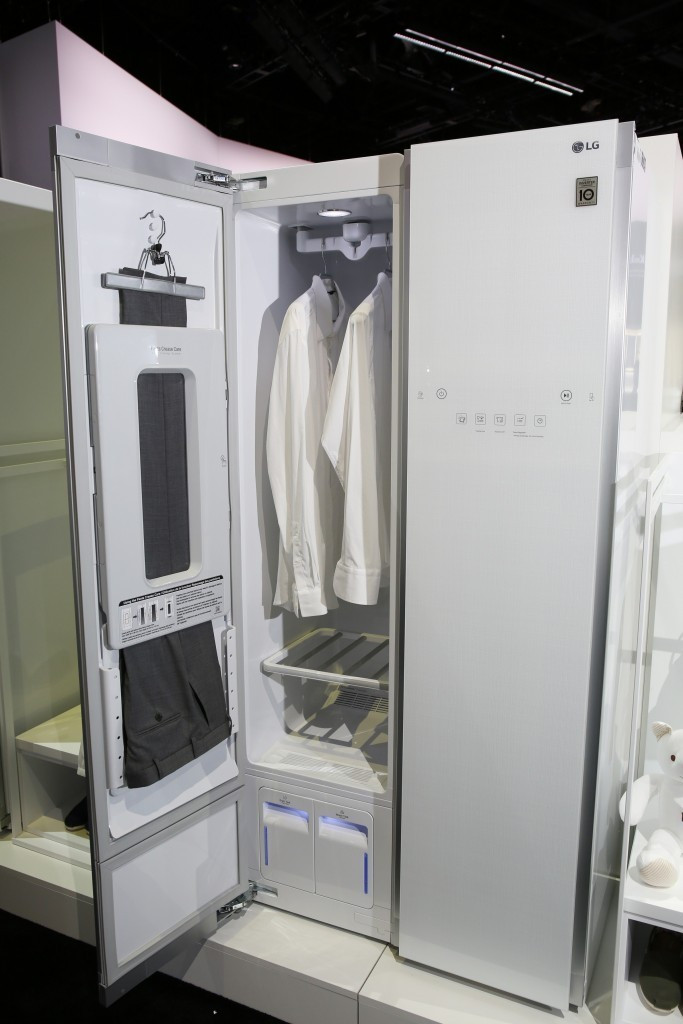 LG has found a way to do away with one of the most tedious of domestic chores - ironing. Its LG Styler is a wardrobe-sized unit which you hang clothes in and it employs steam and a shaking mechanism to effective replicate dry cleaning. It sanitises, deodorises and de-creases clothes as part of the cleaning process.
Netatmo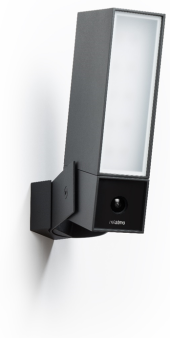 Home security has certainly smartened up this year with a plethora of connected home cameras being introduced into the market. Freshly announced at CES was the Netatmo Presence camera, an outdoor security camera that can detect the difference between a car, animal or person on your property and alert home owners when each is seen. It uses a Smart-Sight deep learning algorithm to work out what it sees and if any danger is present, meaning it won't bombard owners every time next door's cat walks across the driveway.
It features a full HD camera, night vision and a security floodlight that will illuminate when it detects any presence on your property. Availability is expected in the third quarter of 2016.