Samsung and HTC are expected to showcase their latest flagship smartphones - the Galaxy S4 and the M7 at the Consumer Electronics Show (CES) in Las Vegas, and rumours of features and specifications are rife. IBTimes UK assesses these reports ahead of CES 2013.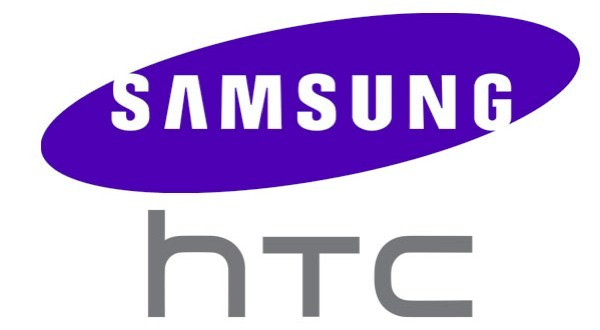 Follow all the latest news, reviews and rumours on our CES 2013: Live Blog
An earlier IBTimes UK report detailed a few of the rumoured features for the next in Samsung's acclaimed Galaxy S series of smartphones, the S4. However, as the report stated, the South Koreans are unlikely to officially announce the device at CES and will probably only showcase it to key partners and special invitees.
Meanwhile, an HTC source claims Taiwanese manufacturer HTC is prepping an upgraded version of the Droid DNA, codenamed M7. Reports suggest HTC is working to ensure production of at least five million units of the M7, to be released in Q1 of 2013.
Samsung Galaxy S4 v HTC M7: Display
South Korean website MT reports the Galaxy S3's successor will come with a 5in full HD Super AMOLED screen with a resolution of 1080 x 1920 pixels and a pixel density of 441 pixels per inch (ppi). The display is likely to have Corning Gorilla Glass 2 for protection; there are reports Gorilla Glass 3 will be unveiled at CES 2013 and be available later in the year, but there is no word on whether Samsung will opt for the upgrade.
The HTC M7 is expected to feature a 4.7in screen and a similar resolution to the S4 but with a higher pixel density - 468 ppi - which, if true, is 40 percent higher than the iPhone 5's Retina Display. The device, Unwired View claims, has a new screen technology - SoLux Display - which offers visual improvements over the previous Super LCD2 standard.
Samsung Galaxy S4 v HTC M7: Operating System and User Interface
Samsung is expected to release the S4 with Android 4.2.1 (Jelly Bean) at the very least, with Android 5.0 (Key Lime Pie) a possibility if the software is released in time. It is likely to retain the existing TouchWiz User Interface (UI) available on the Galaxy S3.
HTC Source's report states the M7 was seen running Android 4.1.2 (Jelly Bean) and a new version of the Sense UI (v5.0), which the Taiwanese claim is simpler and cleaner. Among the expected tweaks is an on-screen volume control option, with a shortcut that allows the user to access volume settings with one click.
Samsung Galaxy S4 v HTC M7: Processor and Memory
SamMobile reports the S4 is likely to have the Exynos 5450 chip, featuring a quad-core processor clocked at 2GHz, and this will be paired with a Mali-T658 graphics unit and 2GB of RAM.
HTC Source's report expects the M7 to be powered by a Qualcomm APQ8064 Snapdragon quad-core processor with a clock speed of 1.7GHz, and 2GB of RAM.
Samsung Galaxy S4 v HTC M7: Storage
GSM Arena believes the S4 will come with 16GB of internal storage and a microSD card slot for expansion up to 64GB.
HTC Source's report believes the M7 will come with a single configuration - 32GB of onboard storage space, but no microSD slot for upgrade.
Samsung Galaxy S4 v HTC M7: Connectivity
GSM Arena's report claims similar standards for the S4, with the addition of support for Near Field Communications (NFC) and 4G LTE.
Unwired View's report claims the M7 could offer 802.11 a/b/g/n standards for Wi-Fi connectivity, with LTE connectivity.
Samsung Galaxy S4 v HTC M7: Camera
T3's report claims a 13-megapixel rear-facing camera and a two megapixel front-facing camera for the Galaxy S4. The primary camera is reasonably expected to support simultaneous HD video and image recording, at 1080p at 30 frames per second (fps).
Unwired View has similar expectations for the M7.
Samsung Galaxy S4 v HTC M7: Release Date
The S4, GMA Network claims, was to be announced at the 2013 Mobile World Congress (MWC) in Spain in February. A May release is a distinct possibility, considering the Galaxy S3 was launched at that time last year.
A second HTC Source report places the M7's release date as some time in the first quarter of this year, which matches release patterns for previous HTC smartphones. As with the new Galaxy, the 2013 MWC is the most likely venue for a launch announcement.