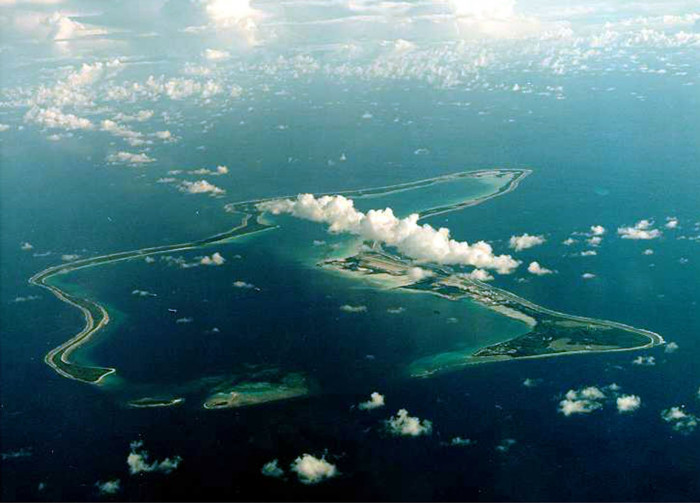 Former inhabitants of the Chagos Islands who were forcibly removed from their homelands in the 1960s and 1970s have lost their latest legal appeal to be allowed to return home. The UK Supreme Court ruled that the Chagossians could not return because long-term re-settlement of the outer islands would be prohibitive and life there too precarious.
The islands were cleared in the 1960s to make way for a huge US military base on Diego Garcia, the largest of the islands. In 1971 an Immigration Order prevented any of the displaced Chagossians from returning to the archipelago and the last were removed in 1973. The islanders — around 2,000 of whom live in the UK, mainly around Crawley in Sussex — have campaigned ever since for their right to return, backed by politicians including beleaguered Labour leader Jeremy Corbyn.
In 2000 the High Court ruled islanders could return to all the islands except Diego Garcia. This ruling was overturned, and a series of court cases followed before the High Court ruled in 2008 that the islanders could not go home. Today's Supreme Court ruling — by the same 3/2 majority — disappointed the campaigners, but they said they still have not given up hope and are pinning their hopes now on a National Security Council feasibility study.
Outside court following the ruling Louis Olivier Bancoult, leader of the Chagos Refugee Group, told the Mail: "It is impossible to accept that other people can live and work on our birthplace while we are not able. We will not give up. Chagossians will be on Chagos very soon." Bancoult, who was four when he was exiled, went on: "It's time for the UK Government to put an end to all our suffering. We have not lost all the battle. It's not the end of the road. Our case is a just case. We are asking for our dignity as people and fundamental rights as human beings."
Many Chagos-born Chagossians have died in the intervening years and among some members of the diaspora — also found in places like Mauritius and the Seychelles — there is a belief the UK government are waiting for the original deportees to die so the problem "goes away." Chagos Refugees UK group chairwoman Sabrina Green told BBC Sussex: "We are disappointed about the result but we will never give up. We will continue our fight to find justice for the Chagossian community. All the people have the right to live on the islands."