Champions League Draw: Di Matteo Fears La Liga Duo And Munich Firepower Ahead of Crucial Draw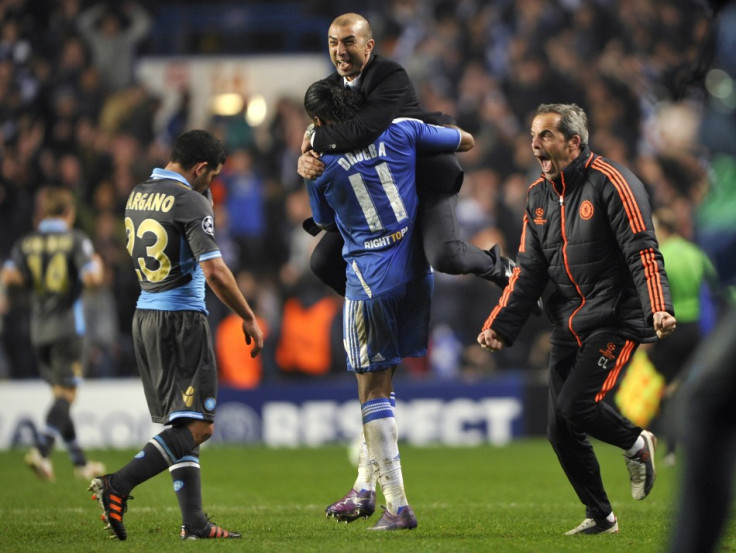 Old foes and familiar spirits await Chelsea in the next stage of the Champions League, but England's only remaining representative in European competition will be hoping to avoid rampant representatives from Spain and Germany when the quarter-final draw is announced in Switzerland on Friday.
With the semi-final pairings also set to be decided, Roberto Di Matteo's side will be most afrid of facing Barcelona, Real Madrid or Bayern Munich after all three waltzed imperiously through their last-16 ties.
Of the trio, a Chelsea reunion with Jose Mourinho's Madrid certainly presents the most media-friendly clash, weeks of firecracker barbs from both camps and Cristiano Ronaldo at his preening, lordly best. But these days Madrid are much more a sum of their parts, from Mesut Ozil and Gonzalo Higuain all the way back to Sergio Ramos and Iker Casillas, the current Los Blancos side courses with a unique showmanship and dogged resistance that has proven so ruthless in La Liga this season. There are mutterings around the Santiago Bernabeu that this could be the season Madrid claim that elusive 10th European crown.
Bayern too, will want to be avoided, particularly after their 7-1 aggregate demolition of Basel in the last-16. "We're FC Bayern and we have no fear'," Franck Ribery said after the 7-0 second leg victory. Beaten by Chelsea in the 2005 quarters, they are better now while the Blues have dimmed in comparison.
But it is Barcelona that Di Matteo will be most eager to avoid at this stage. Authoritative throughout their humbling defeat of Bayer Leverkusen in the last-16, Lionel Messi will relish a return match to Chelsea, the scene of Barcelona's controversial 2009 semi-final win, and a result that set them on the path to their current European domination.
Three Teams to Avoid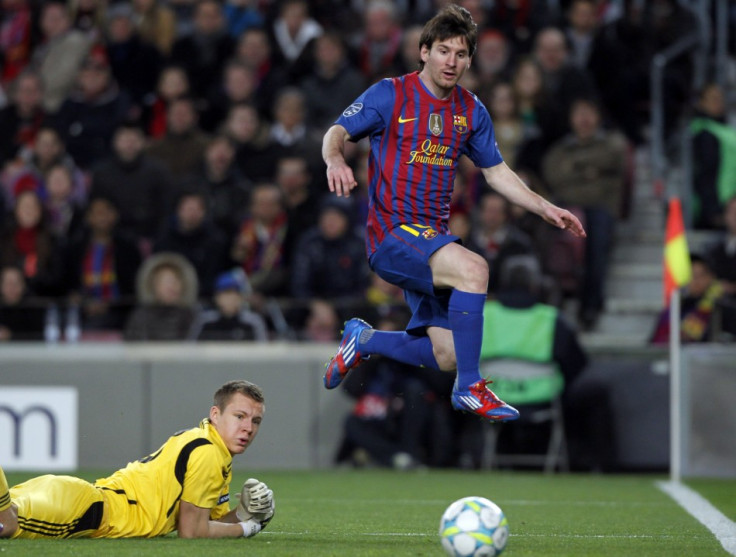 Barcelona
Although they trail bitter rivals Real Madrid by ten points in La Liga, Pep Guardiola's side have been characteristically bombastic in Europe. They have won every match since the opening draw against AC Milan, thumping Bayer Leverkusen 10-2 on aggregate and with Lionel Messi intent on re-writing every European record they are the team everyone will want to avoid.
Real Madrid
Mourinho's side boast the same Champions League record this season as Barca (W7 D1) and have toughened up since last season's sobering exit to Guardiola's side. Ronaldo would be garnering even more column inches were it not for Lionel Messi but with a frontline including Mesut Ozil, Kaka, Gonzalo Higuain and Karim Benzema, Madrid will represent formidable opponents whoever they are drawn against.
Bayern Munich
The German side have gained significant momentum throughout this year's tournament, having come through a play-off against FC Zurich, the so-called 'Group of Death' featuring Manchester City, Napoli and Villarreal, before thrashing Basel 7-1 on aggregate. Arjen Robben would relish a return to Stamford Bridge but Chelsea will fear Franck Ribery's trickery and the alertness of Thomas Muller and Bastian Schweinsteiger.
Three Teams to Fear
AC Milan
Milan finished as runners-up to Barcelona in their group but their capitulation in losing 3-0 to Arsenal in the last-16 and the flaky nature of Inter Milan and Napoli's exits bodes ill for Italian teams in this season's competition. Zlatan Ibrahimovic et al were imperious in the San Siro but limp away from home and questions remain over their mental toughness to go the distance in this season's competition.
Marseille
The French outfit have struggled domestically this season and there is a sense that, having beaten Inter Milan in the last-16, Marseille have already peaked. Nevertheless, a draw would pit Chelsea against old-boy Didier Deschamps, who now heads the French side. Mathieu Valbuena would present a formidable challenge to a brittle Blues back-line.
Benfica
Manchester United learned the hard way not to underestimate the threat posed by Benfica and Jorge Jesus' side remain a dangerous proposition in the latter stages of the competition. Paraguay striker Oscar Cardozo has scored four goals in seven Champions League games, while his teammate Nicolas Gaitan has the joint most assists in the tournament, creating five goals.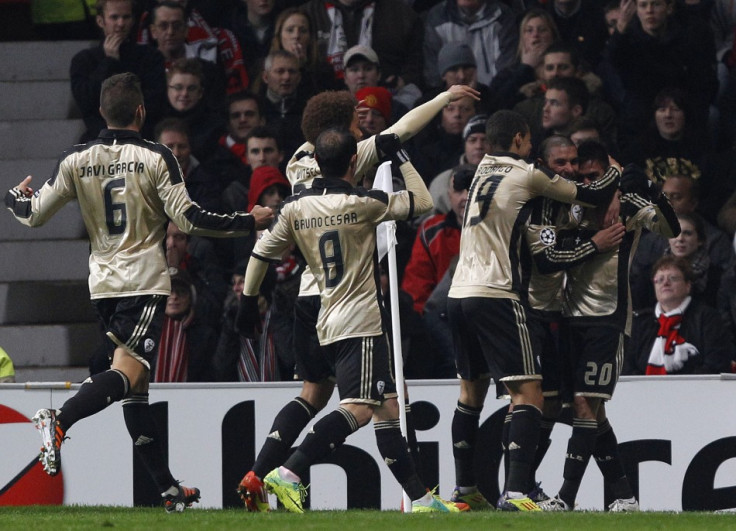 And One to Hope For
Apoel Nicosia
Without their top scorer, the suspended Gustavo Manduca, for the first leg, Apoel represent the every side's ideal quarter-final opponents. The Cypriots came through a penalty shoot-out against Lyon in the last-16 but will surely represent cannon-fodder to Europe's top sides.
© Copyright IBTimes 2023. All rights reserved.