UK Consumer Credit Card Lending Hits Fastest Growth Rate Since February 2010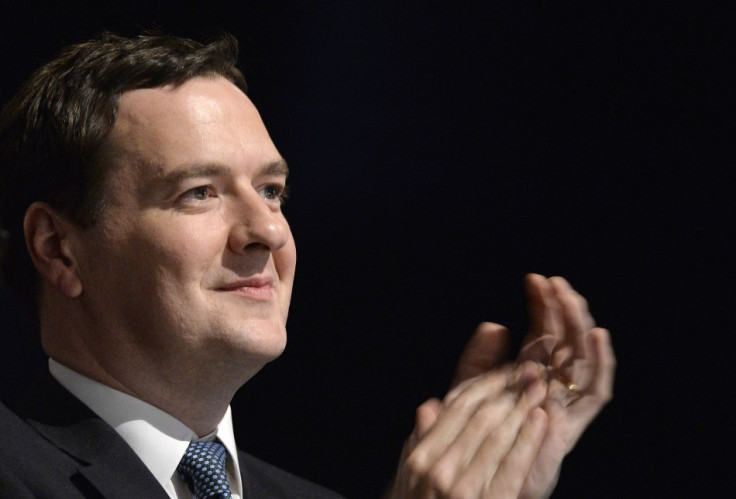 Chancellor George Osborne's strategy to boost Britain's economic growth through cheap credit is working, according to the Bank of England's latest quarterly Trends in Lending survey.
The survey found that the annual rate of growth in consumer credit card lending was 4.5% in August, the fastest since February 2010.
This jump in consumer credit lending comes at a time when a number of indicators show the UK economy appears to be improving.
Confidence among British consumers and businesses has been strengthening as the year has progressed.
Just recently, research from Sage reported that the UK's small-to-medium sized business confidence hit a three-year high as firms fight funding problems.
The software firm's Business Index 2013, which questioned more than 11,000 SMEs across 17 countries, revealed that UK SMEs recorded scores of 62.55 out of 100, an increase from 58.46 last year and the highest score recorded across the eurozone.
The survey also found that confidence in the UK economy among SMEs has risen by 8.51 points in the last year to 53.95, while confidence in the global economy is returning, rising 7.39 points in the last year to 51.10.
Even officials at the BoE have suggested that the UK's interest rates that are at 0.5% and historic lows could rise as soon as 2014 if the economy continues to recover.
In an interview with the Guardian, BoE Chief Economist Spencer Dale was cautiously optimistic about the mounting momentum in Britain's economy.
"Conceivably it [the interest rate increase] could be 2014. But it would have to be in a world where you had quite strong growth, perhaps stronger than you have got now, and a recovery in productivity weaker than I would expect," he said.
HSBC's Warnings
However, HSBC published a report that offered a sceptical view of the UK's economic recovery.
It suggested the UK did not want an imbalanced recovery fuelled by high debt and consumption.
Instead, HSBC urged Chancellor Osborne to "start focusing on the quality" of recovery that produced an economy weighted more towards exports than it is currently.
© Copyright IBTimes 2023. All rights reserved.