Britain is facing a "very hefty bill" upon its departure from the European Union (EU), the president of the European Commission has warned.
Prime Minister Theresa May has vowed to trigger Article 50 – which sets divorce proceedings from the bloc in motion – by the end of March. UK peers have resumed the debate on the government's Brexit bill in the House of Lords today (21 February).
Once Article 50 is invoked, a two-year stopwatch on Britain's negotiations with the EU will get under way. In a speech to MPs in the Belgian parliament, Juncker said: "To agree on the future architecture of relations between the United Kingdom and the European Union, we will need years."
In a reference to upcoming payments which Britain has already committed as an EU member, Juncker added: "The British should know this, they know this already, that it will not be at a discount or at zero cost.
"The British must respect commitments they were involved in making. So the bill will be, to put it a bit crudely, very hefty."
In Brussels, talks are already underway over the size of the bill that will be handed to May. Unconfirmed reports suggest that liabilities could total £51bn (€60bn, $63.3bn). The money will cover Britain's share of the cost of projects and programmes during its membership of the EU, in addition to pensions for officials who served in that period.
"Our British friends need to know – and they know it already – that it will not be cut-price or zero-cost," Juncker was quoted as saying by the Belfast Telegraph. "The British will have to respect the commitments which they played a part in agreeing.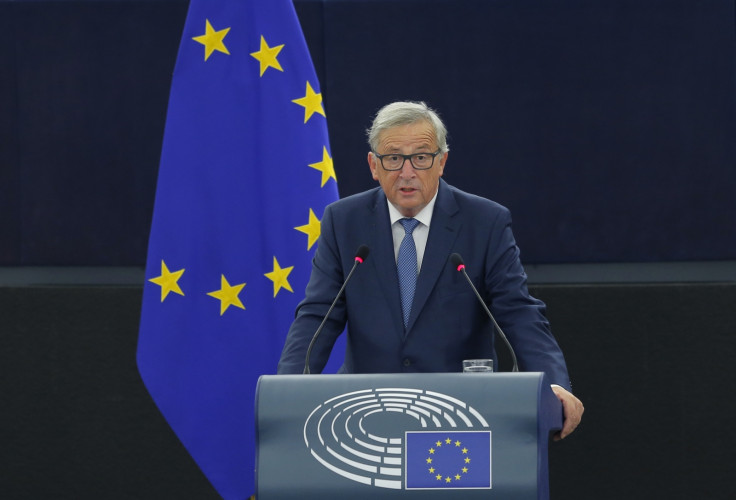 "Therefore the bill will be – to use a rather vulgar term – very salty [hefty]. It will be necessary for the British to respect commitments which they freely entered into."
In January, May told EU leaders that she would rather walk away with no deal for Britain rather than a bad one. Not mincing her words, the prime minister said seeking to impose a punitive deal on Britain would equate to an "act of calamitous self-harm" for the bloc.